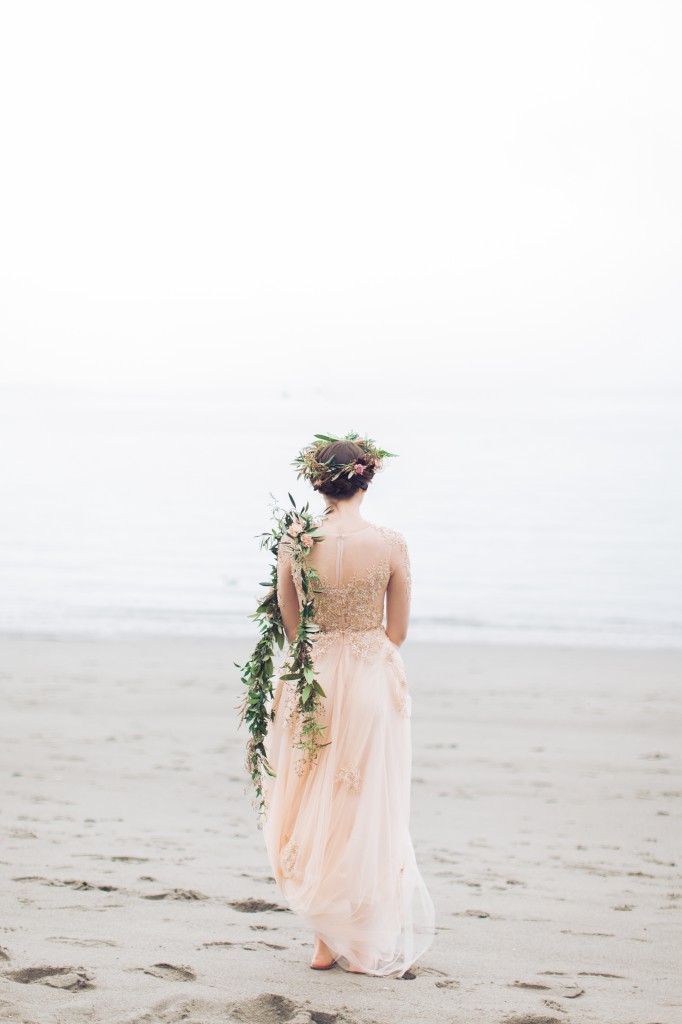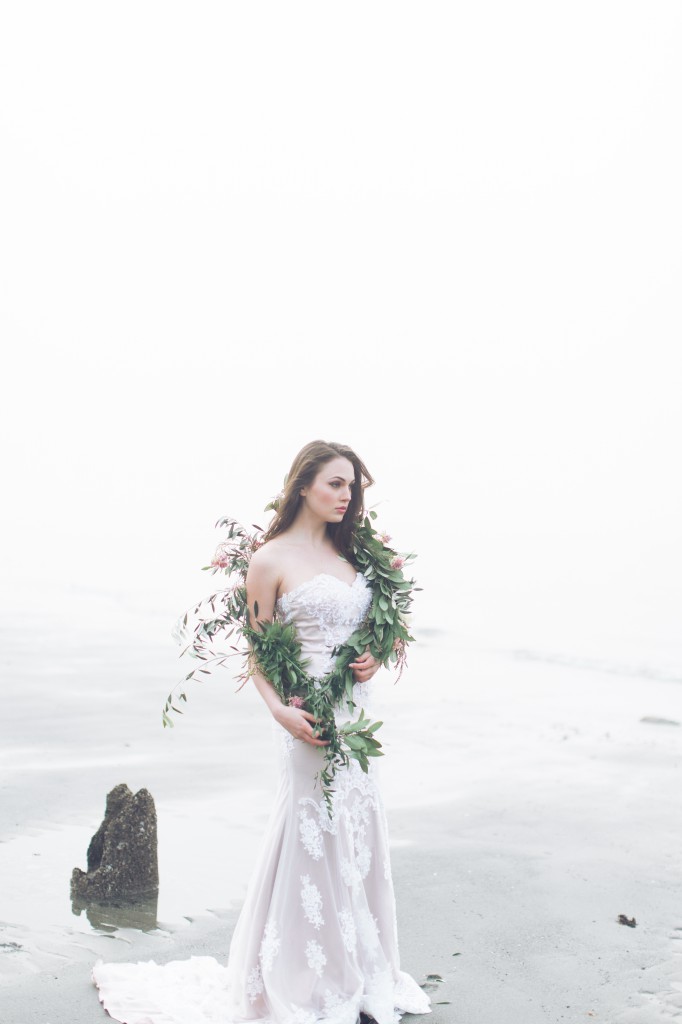 I think we Pacific Northwesterners should receive special recognition for our fearless, relentless, and reckless approach to life for the sake of art.  For the sake of the photo.  For the sake of an outdoor birthday pool party in pouring down rain mid-July.  The things we do because the show must go on…  This day was bananas.  Rain. Drizzle.  Wind.  Postage stamp size of blue shining through pregnant clouds.  Studio? Beach?  Studio?  Beach?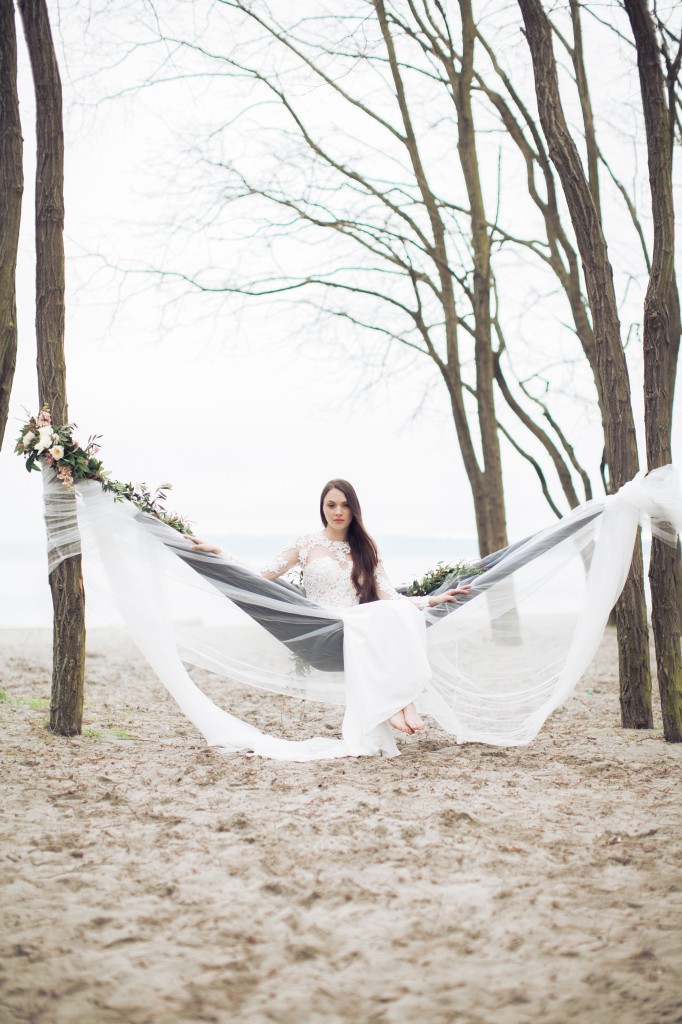 Props to Ingalisa for modeling in the drizzly, cold January sand for all of us to benefit from the unmatched work of Angela and Evan Photography.  We had a vision, and we couldn't carry it out the same in a studio.  And she understood.  She modeled through her chill in order to deliver images for all to enjoy.  And look at the results!!!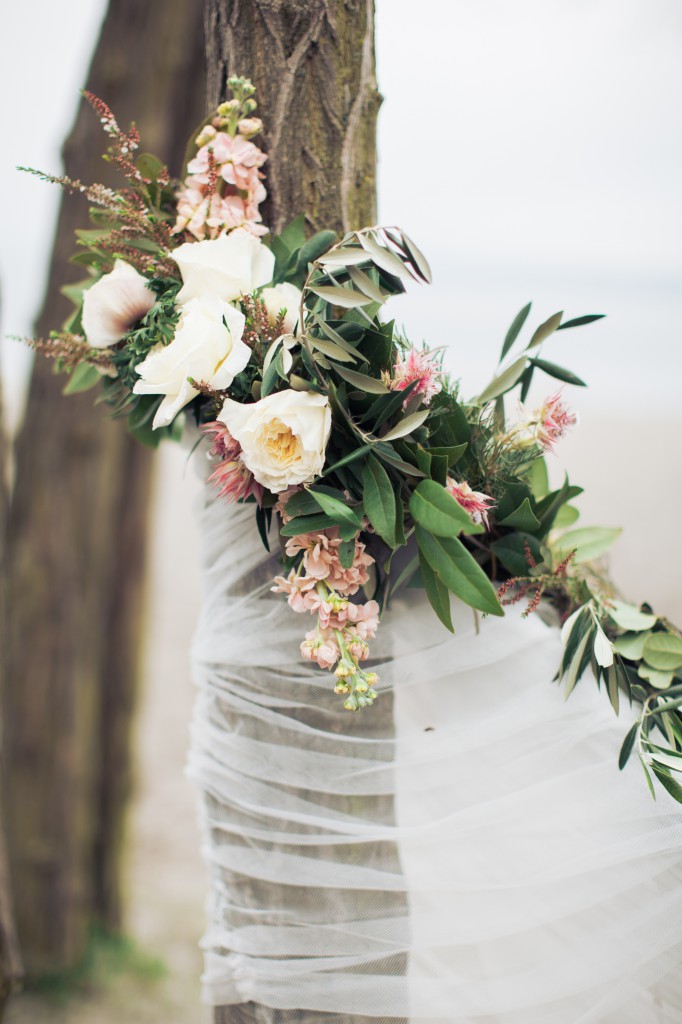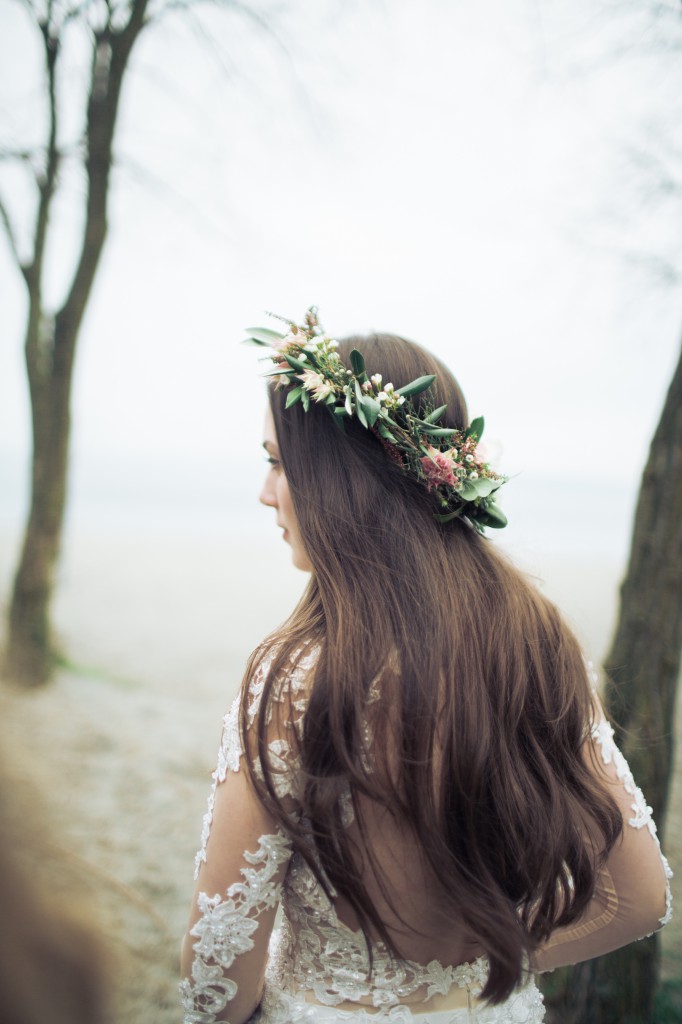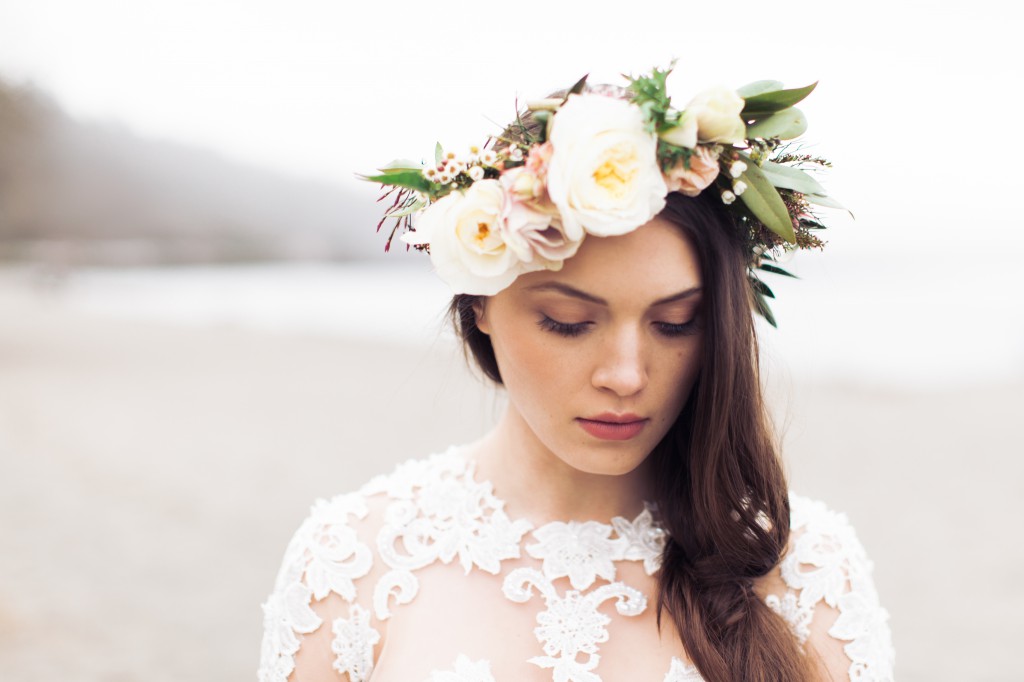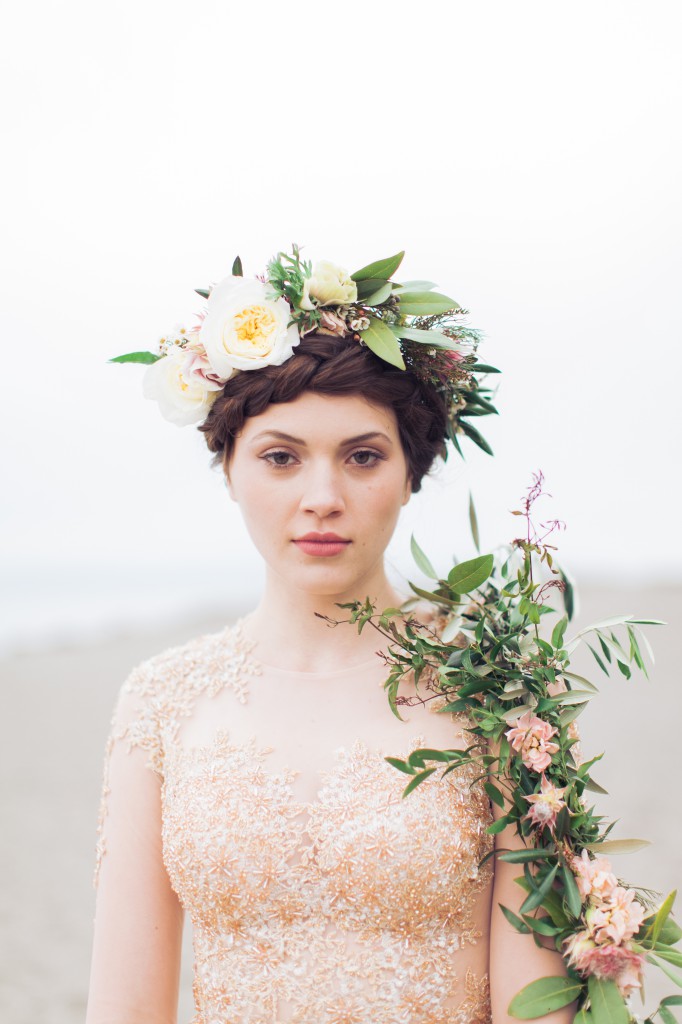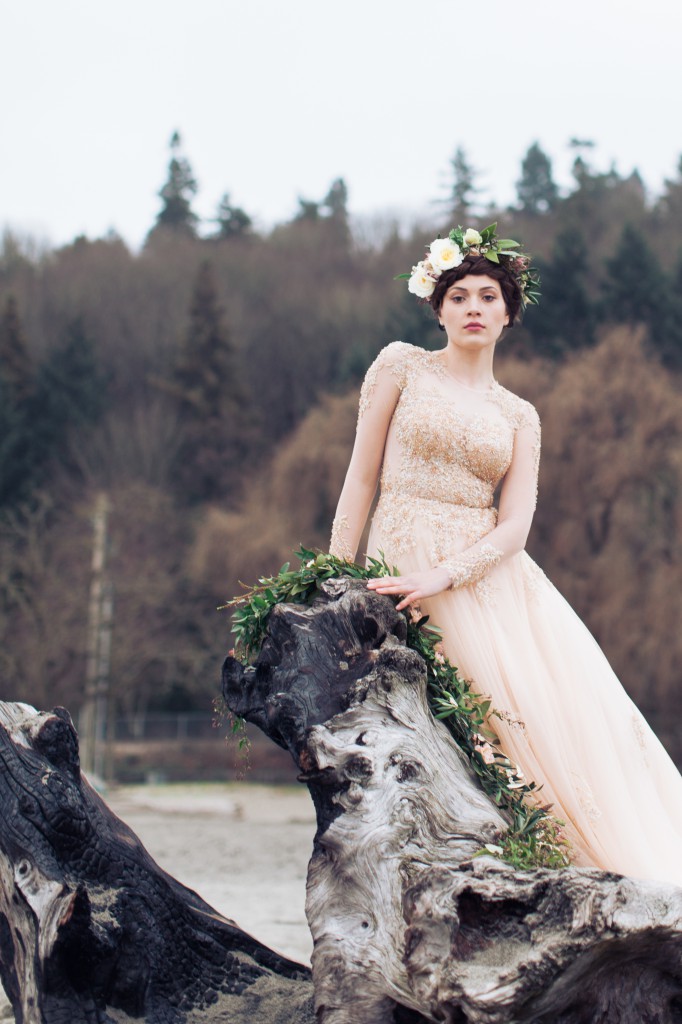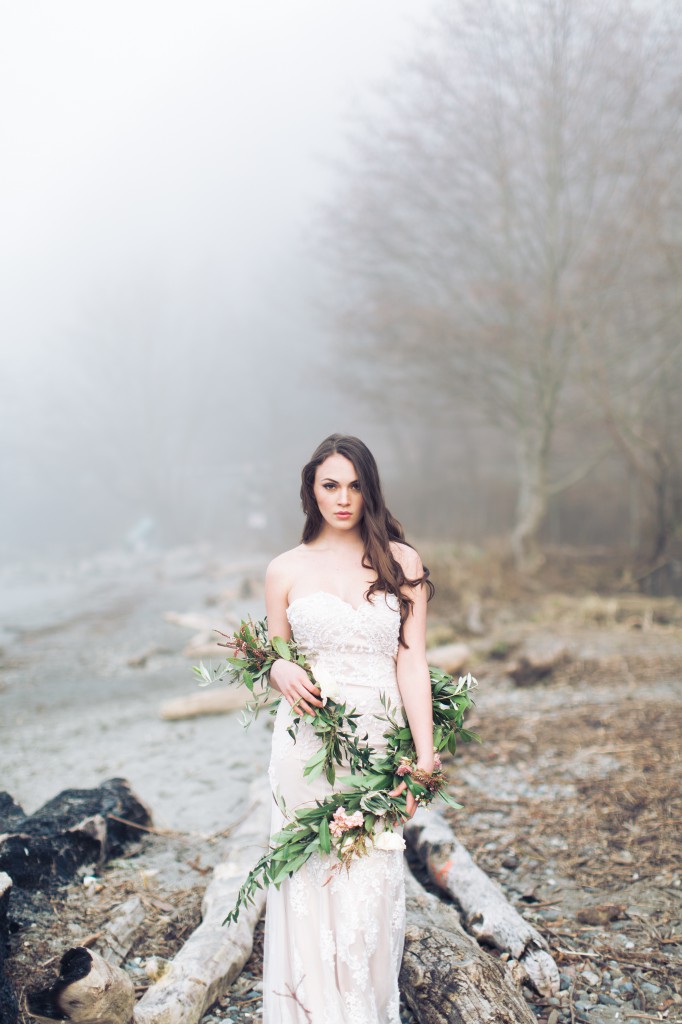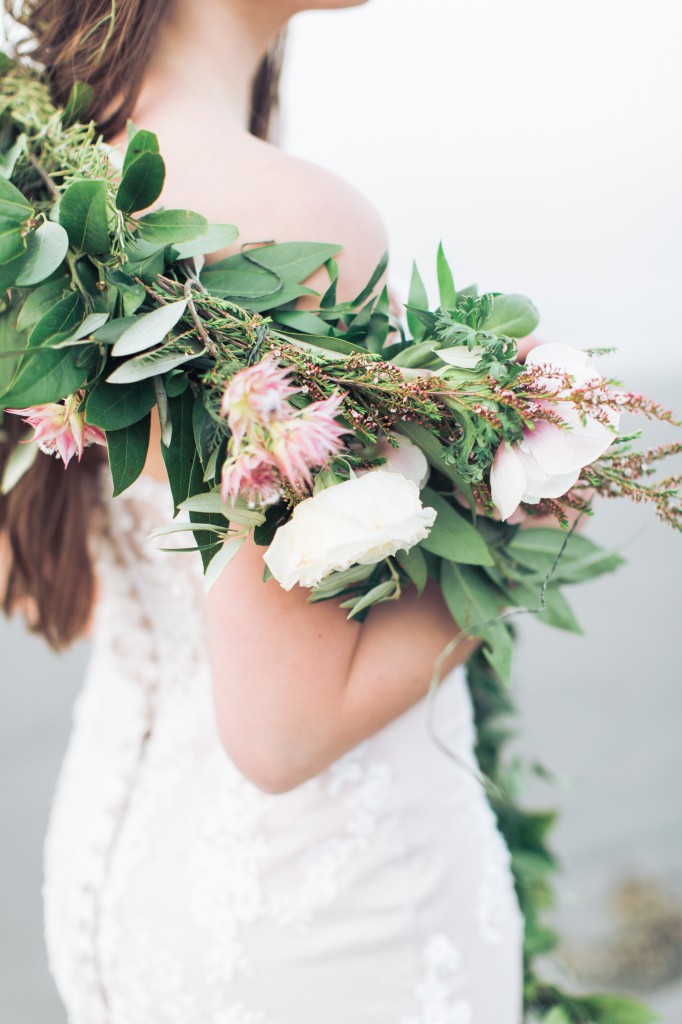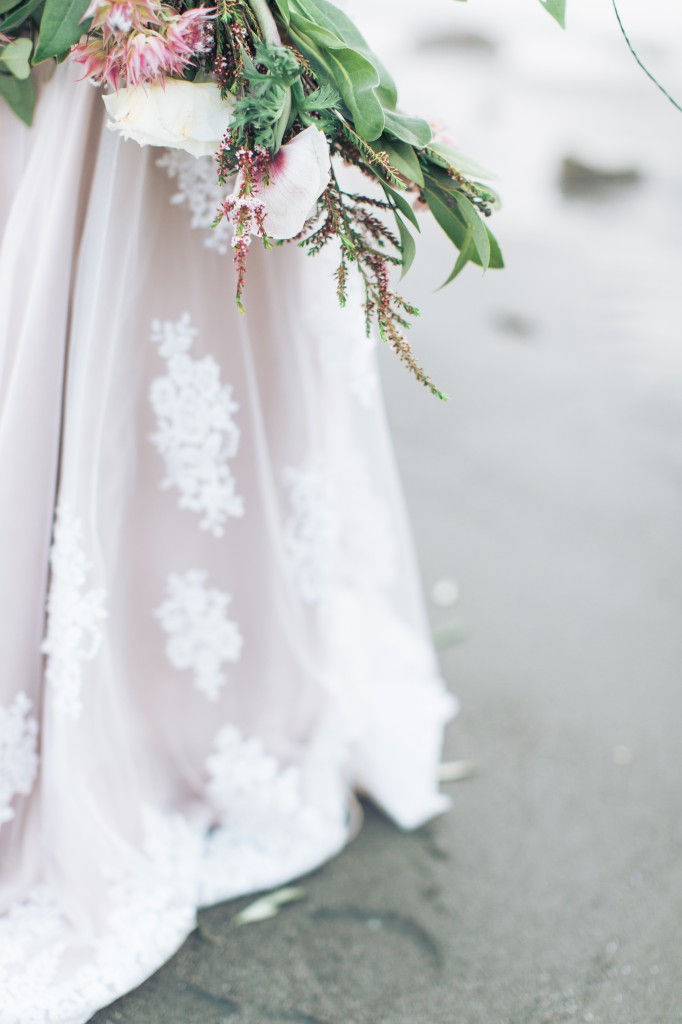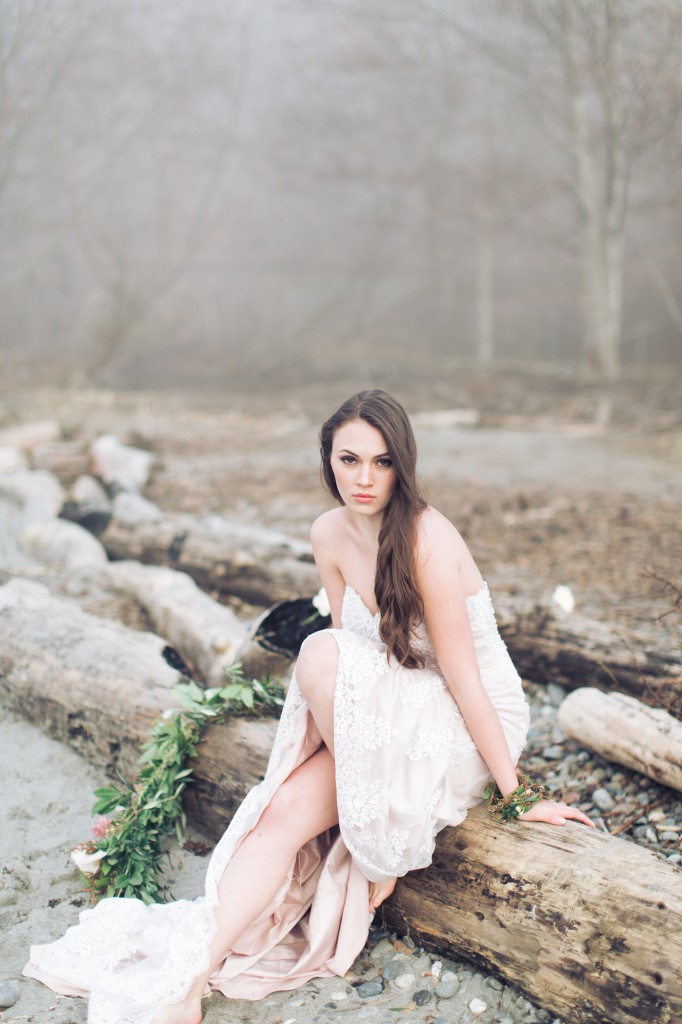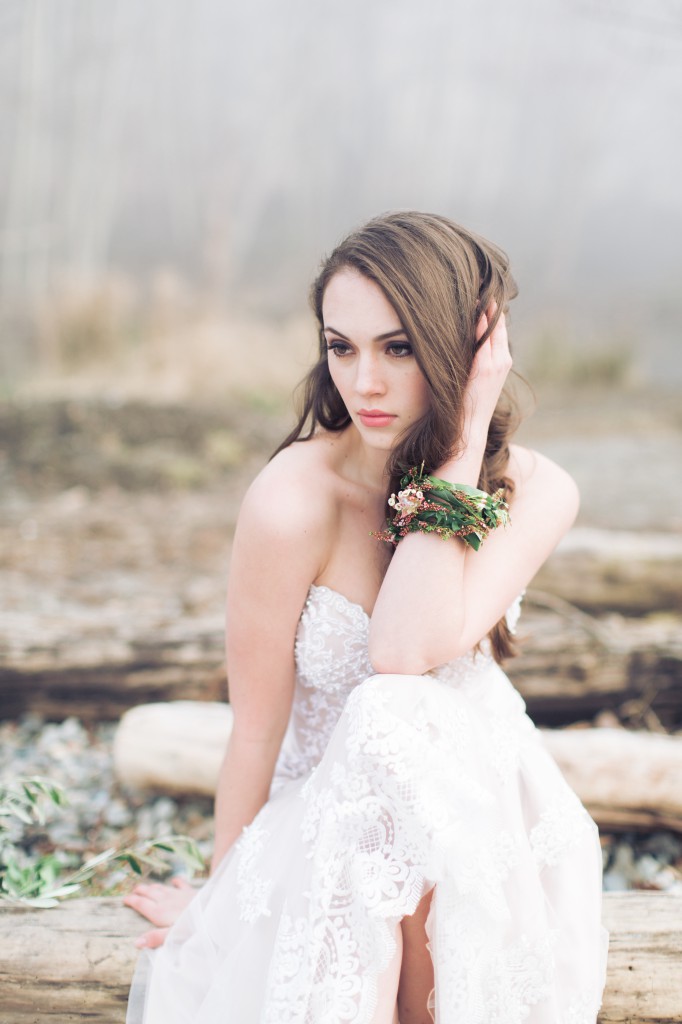 A moody, misty, twilight type inspiration photo shoot to whet your appetite to hear the story of this bride. She's aloof.  She's confident.  She's alone.  She's contemplative.  She's mysterious.  What an honor to be included in this team of fantastic visionaries, creators, and cohorts.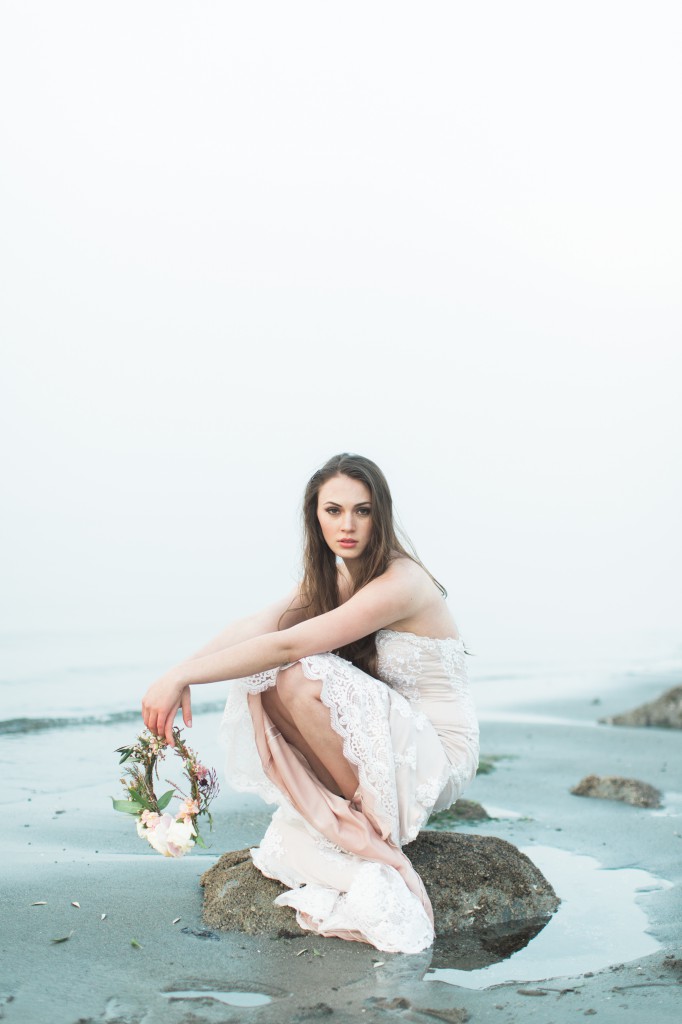 The talent:
Model:  Ingalisa Wickstrom
Photography:  Angela and Evan
Make-up Artist:  Kay Matthews
Dress Designer:  Phuong Minh Nguyen
Floral Design:  Yours truly