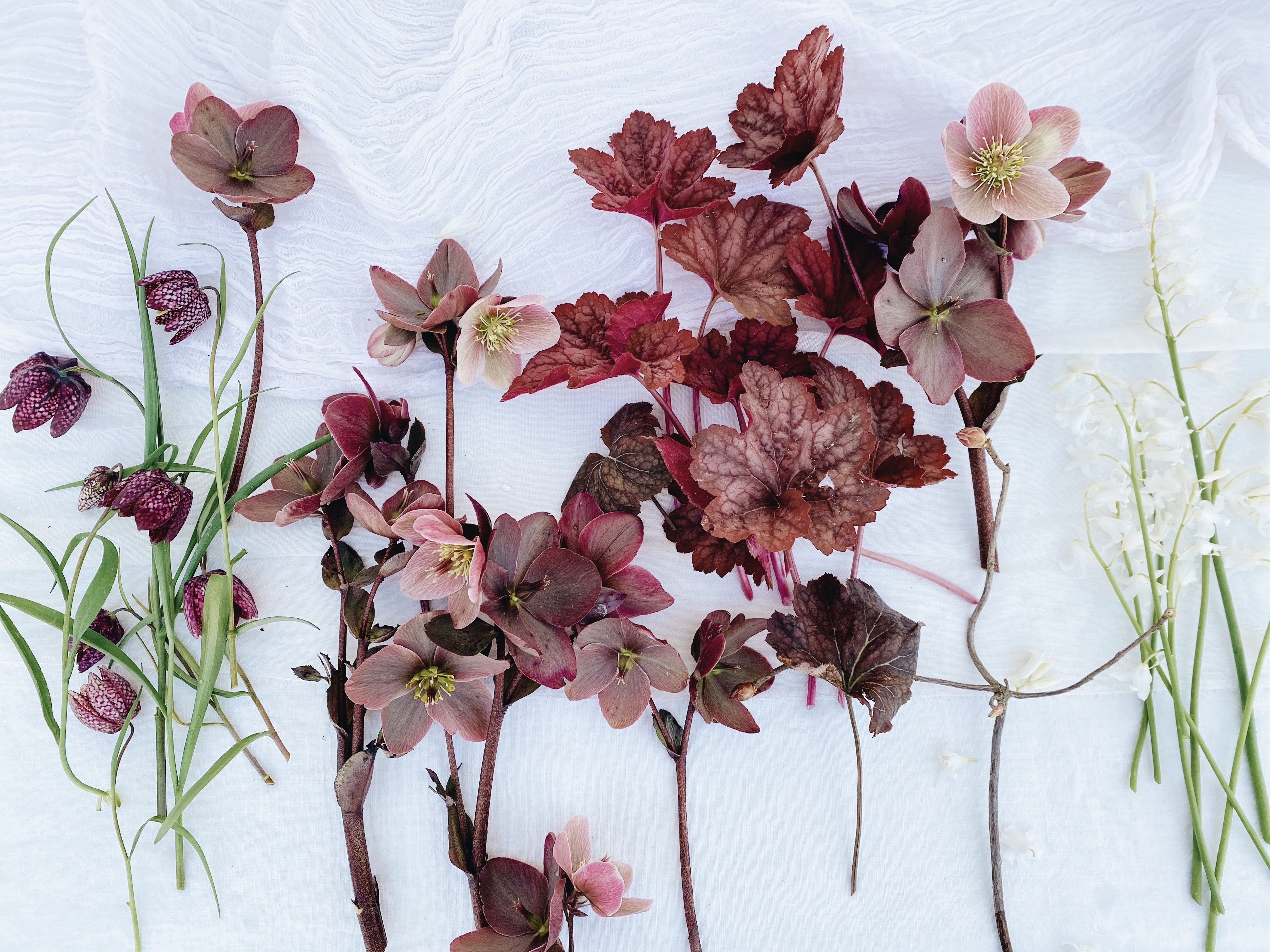 We have a tiny piece of property, not much larger than a postage stamp. However, I was able to clip a few things and place them in some tumblers and call it good. Everything else I gathered from around the house and suddenly it was an event. The kids came over to help, full of questions and begging to be part of it. There's the magic. I treated it as special, thus, it was. But keep reading for the fuller picture of what it was like to pull this together with both kids under foot and no time. It might make you feel better.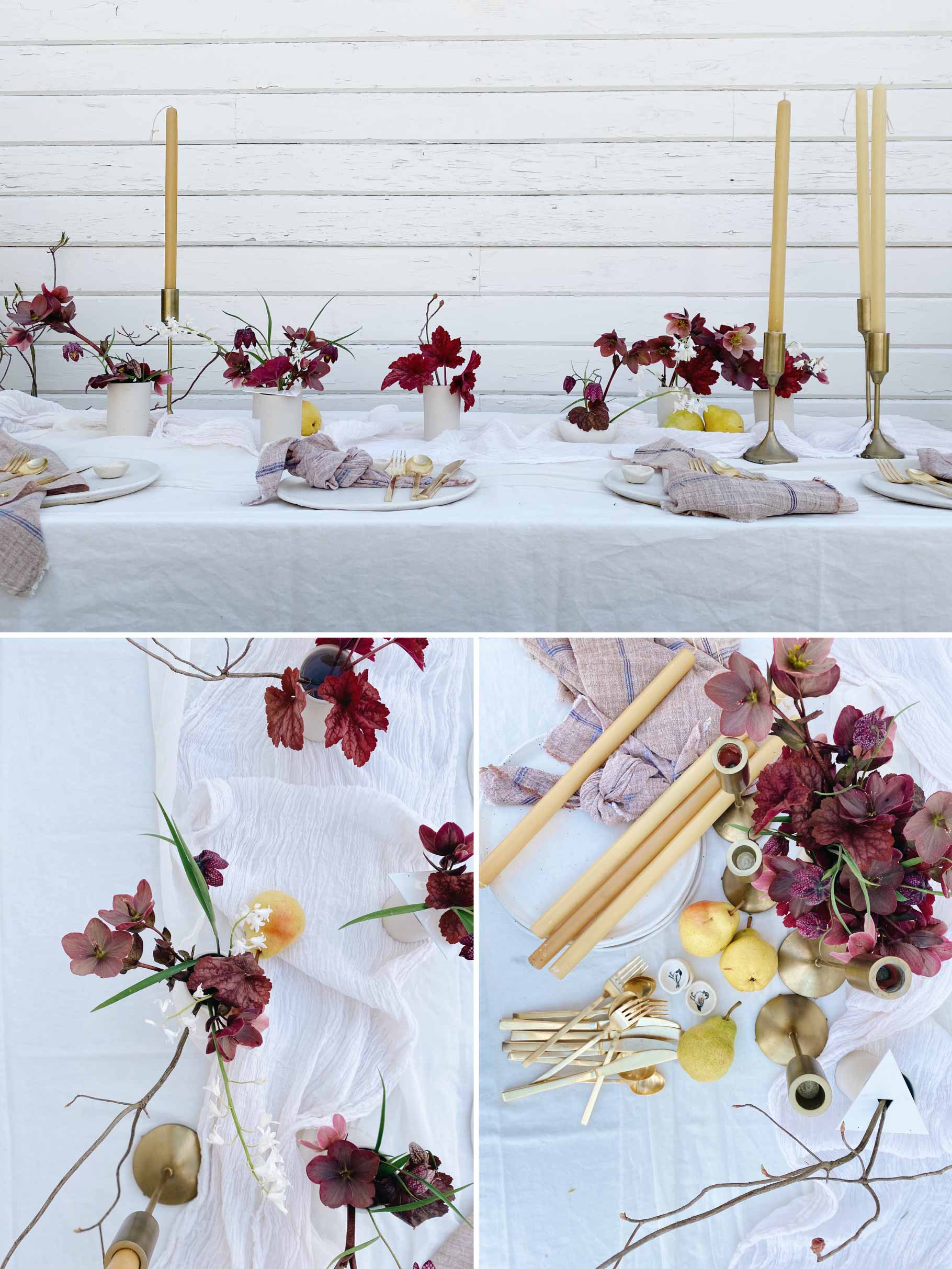 Here's the deal. I set this up during quiet time at my house. Now before you go thinking that was a romantic notion of pure silence and obedient children, let me stop you right there. Lately, "Quiet Time" at our house is a combination of a litany of questions intermixed with thumping and announcements of potty and, if we're playing outside, countless "mama, watch this!" requests. It's also always a choice for me between cleaning up from homeschool or recovering the kitchen from the bomb that exploded there throughout the morning or prepping dinner or working or, wait for it… endless laundry. While the kids do stay relatively away from each other, I am still called on roughly every 2-7 minutes for something. This day is was to help my waterlogged son after there was a misfire with the garden hose. The day before that it was a misfire in said child's pants. It's always something and it's aways. Therefore, when I say I set this up during quiet time, I'm saying, this isn't a curated photoshoot with days and hours of thought. This isn't professionally photographed. This is on a folding table sitting on a pile of rocks while kids are literally spraying each other with the hose and yelling about it and I'm dashing back and forth between them and the yard and the house and them and the table and the yard and the house.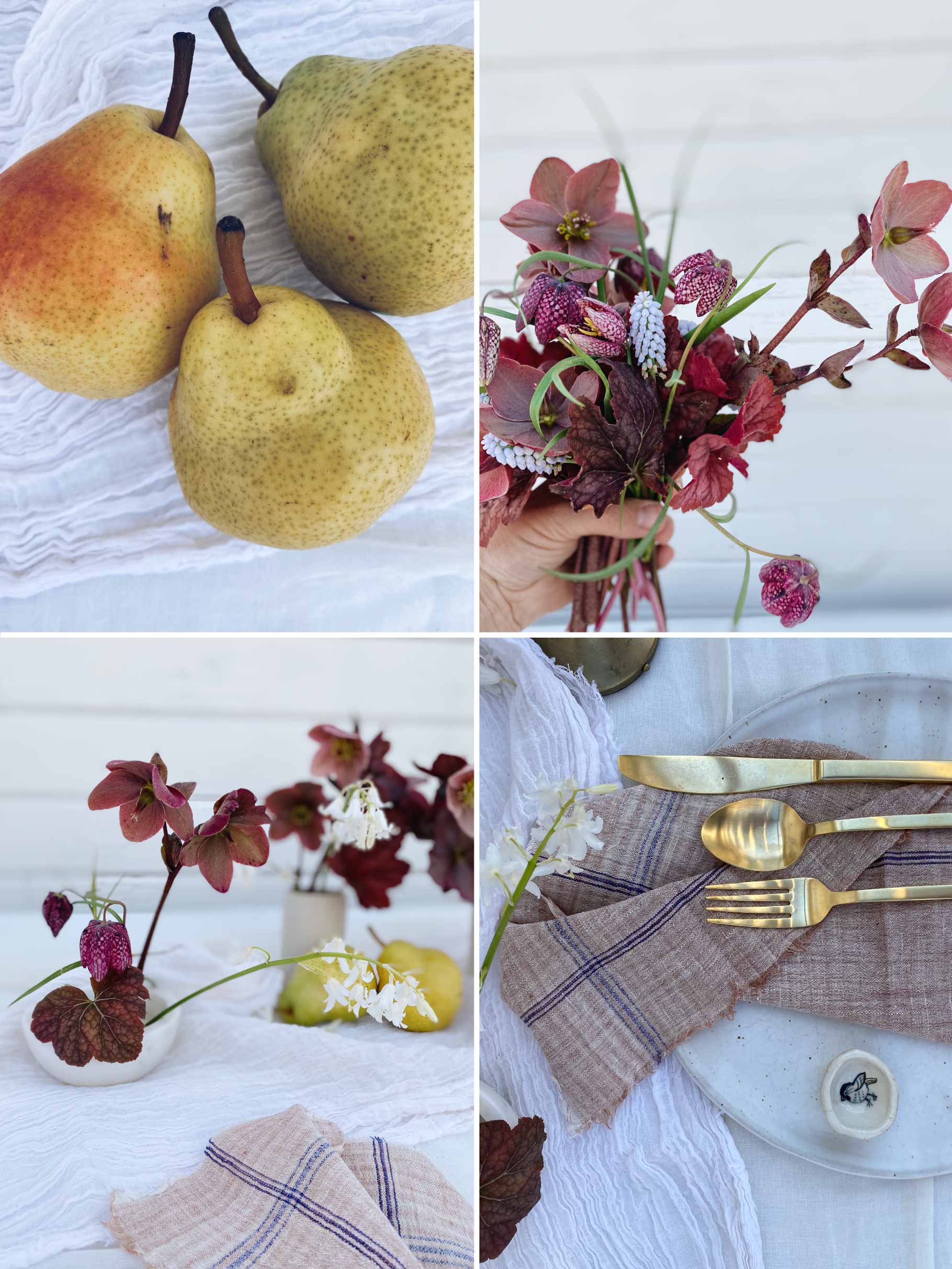 My point is this: whatever you have, however it looks, if you apply your own touch of sacredness and make it special to you, it will be special to everyone else. This is not a post about being in plenty (though compared to most, we are in plenty just by being), but it is a post about making something out of what's around you. My hope is to give you fresh eyes to see your yard and your home and maybe even give you something to look for on your daily sanity walks. However it serves you, I hope it helps in some way.
Get outside and pick something growing in the cracks. Or look at your fruit bowl and organize it in an ombre. Or have each person at the table wear a different hat. Or discuss around the table a road in your life you almost traveled but didn't. We are planning to dye eggs with natural ingredients and make them our centerpiece, but we'll see. We might just eat the eggs and pretend we dyed them. Whatever you do, have a Happy Easter friends. I pray that it's special on so many levels.