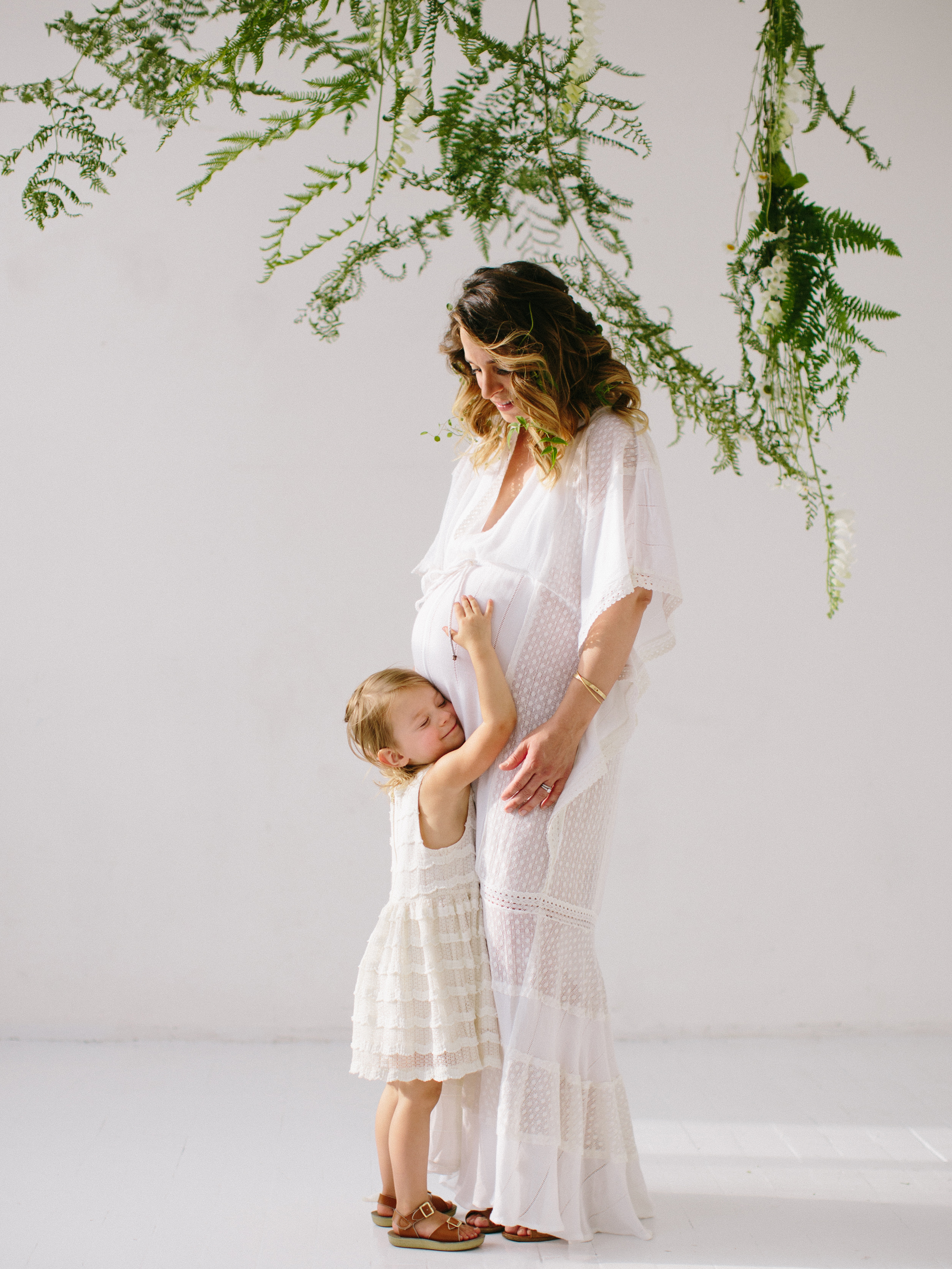 My husband is a childhood cancer survivor. 3 times. They told him he probably wouldn't make it out alive. And if he did, fat chance he'd have anything to offer a wife. Further, goodbye to the dream of having a family. Well…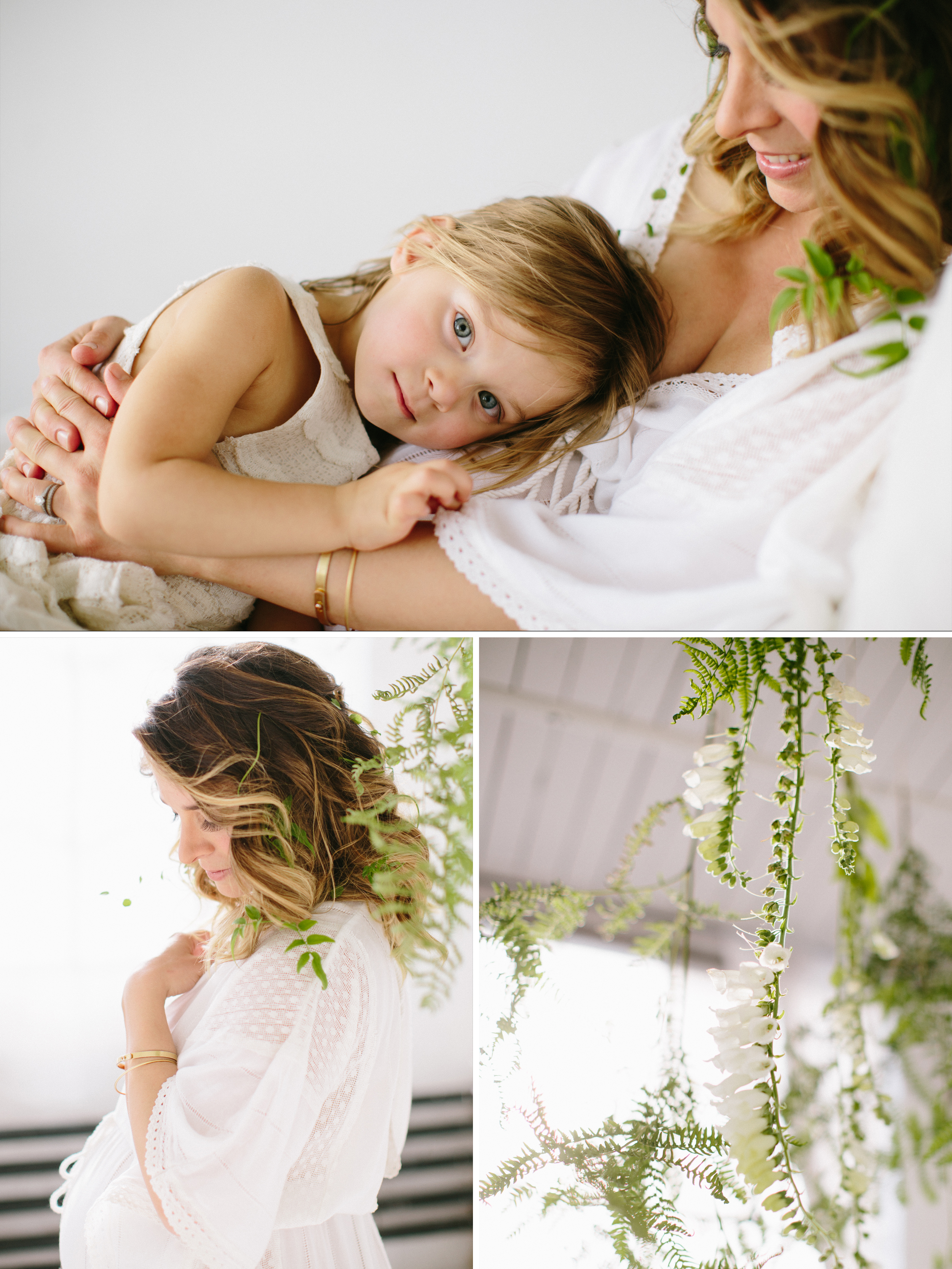 Here's to beating odds and piles and piles of miracles, grace, and good gifts. We're celebrating 9 years of marriage, our 3 year old joy named Caroline, and a brand new brother for her to teach life lessons.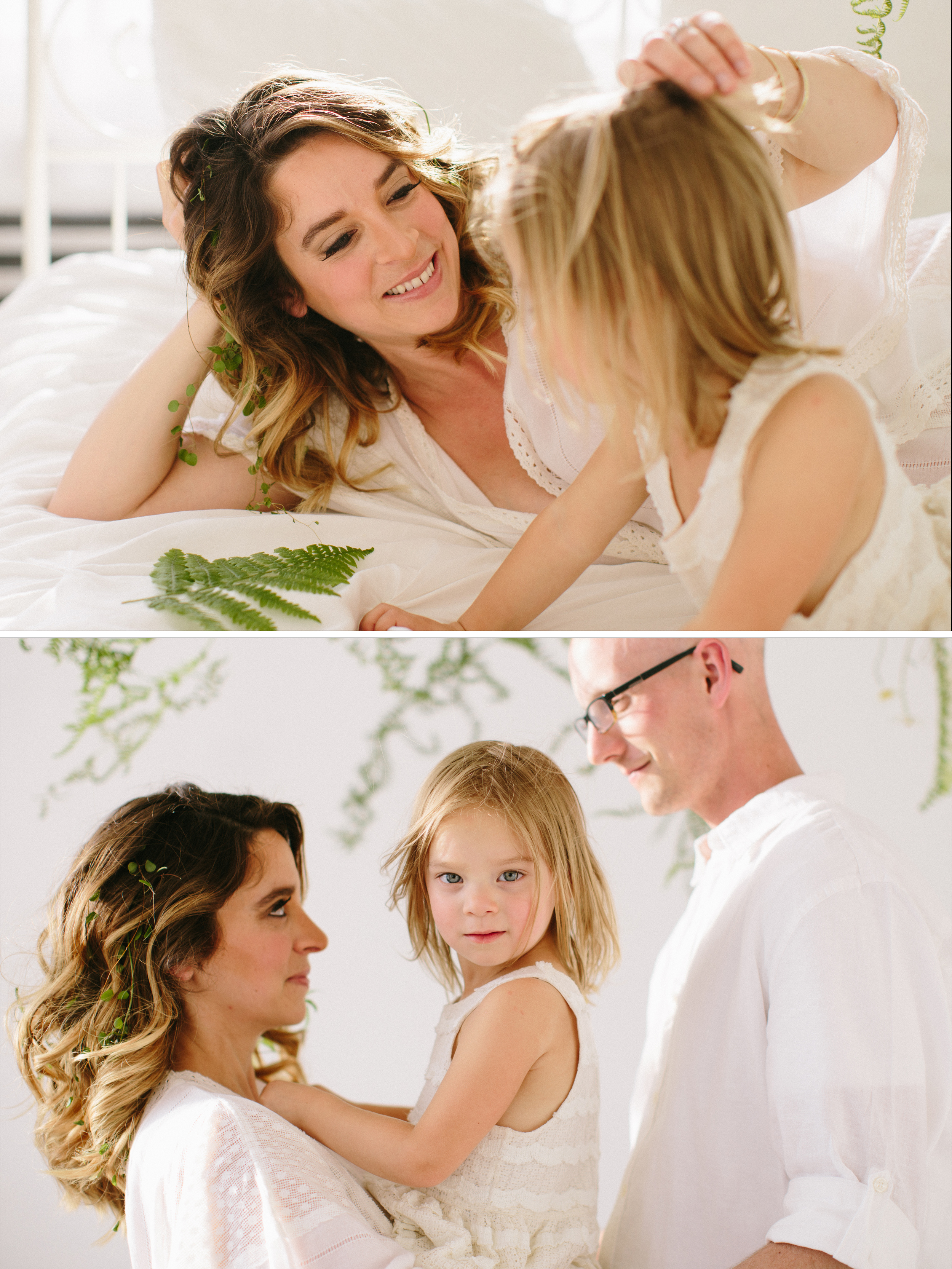 Needless to say, we feel showered by life, by blessings, and by beauty. And we're beyond speechless at the way Angela, our photographer, was able to capture both beauty and thousands of untold stories.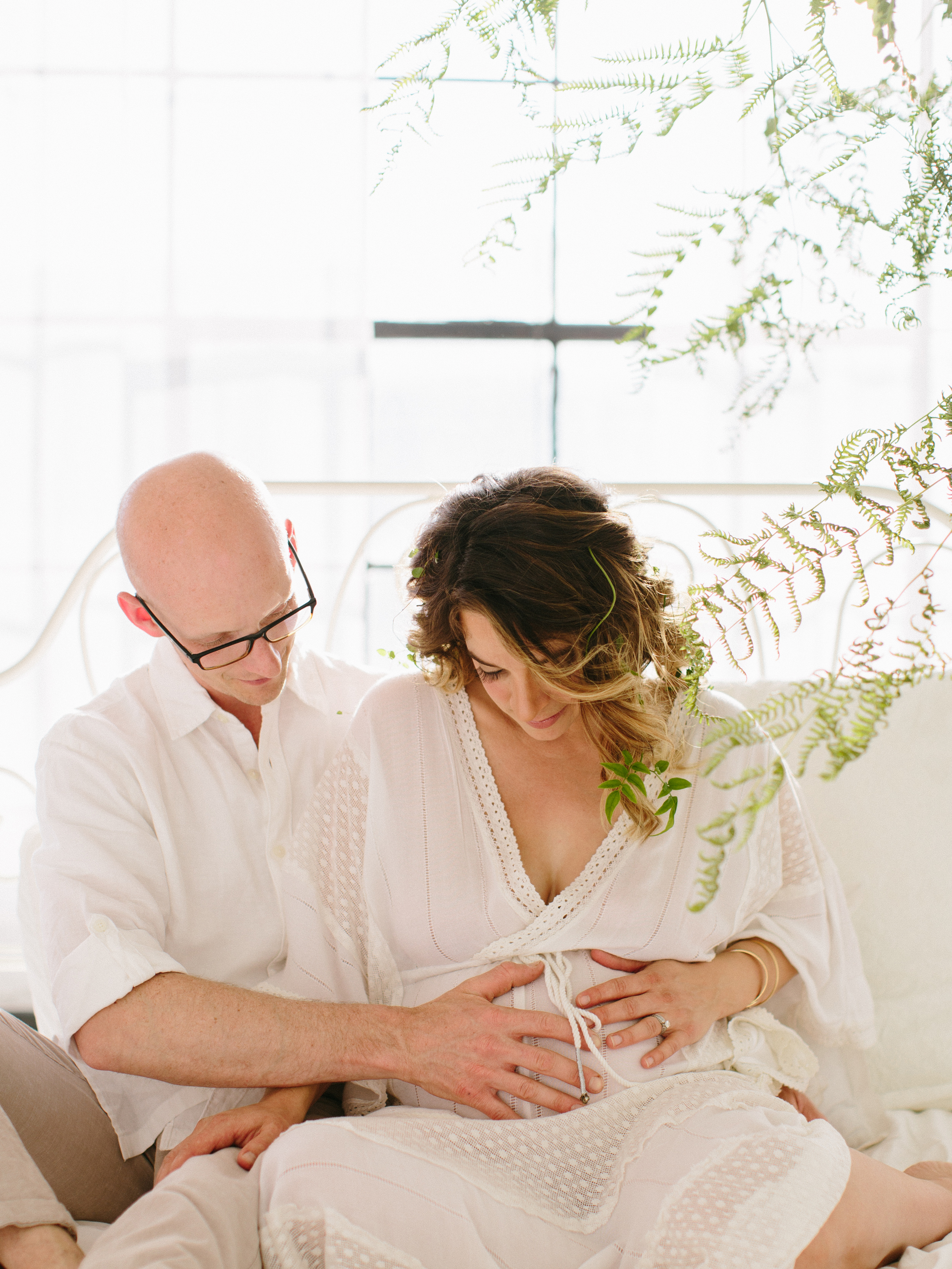 I am a floral and event designer who gets to treat my clients to dreamy backdrops all the time. But I've not had the occasion to execute something for myself. Something that resonates personally with me and with Ryan. Traipsing around, pregnant and in the rain, we foraged the greens from family property, south east of Seattle. The property my dying father purchased with hopes of a different walk into his sunset years. Now my mother and two brothers and their families live there. We wanted to create a backdrop that was meaningful. That symbolized life. That was as thoughtful as it was beautiful.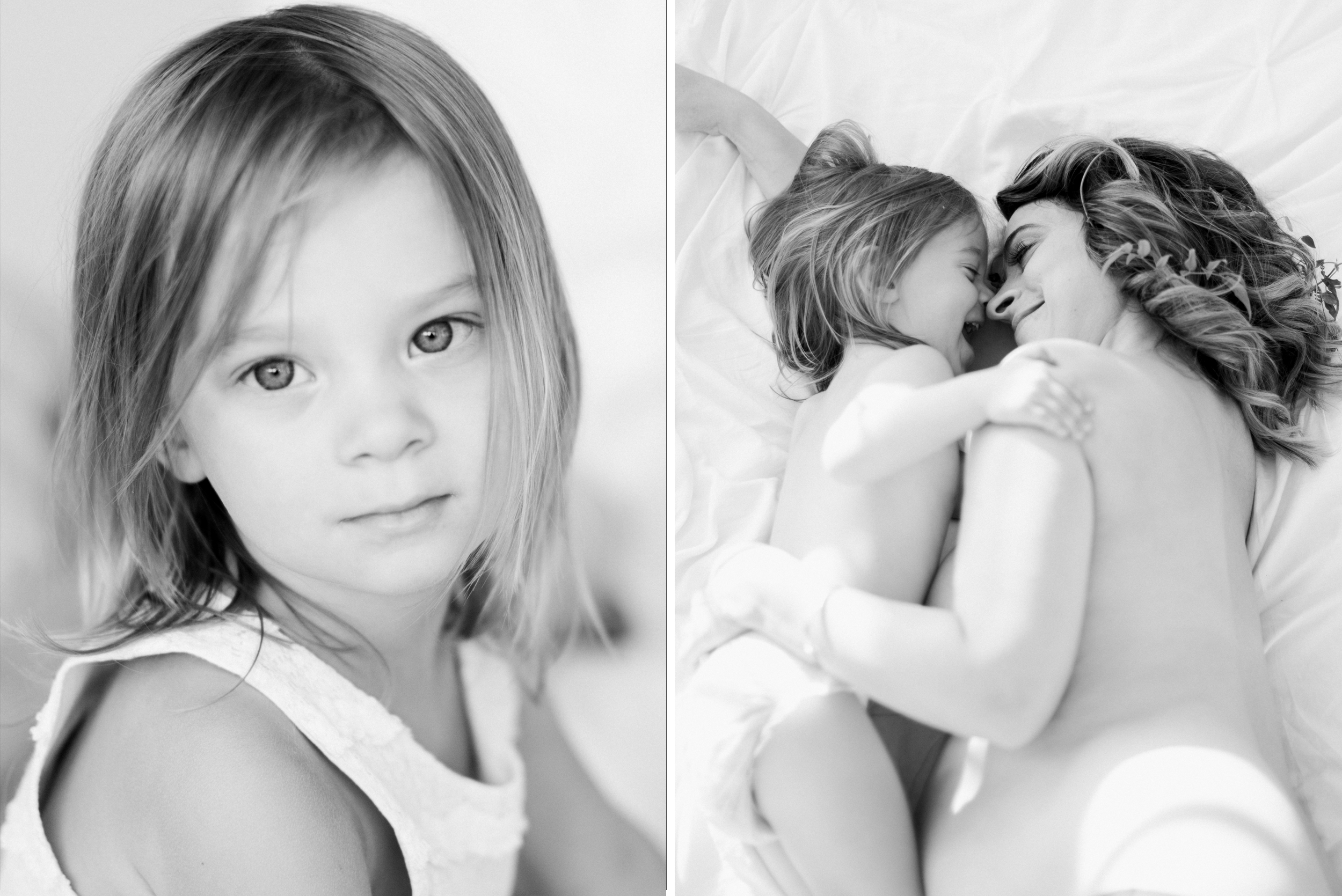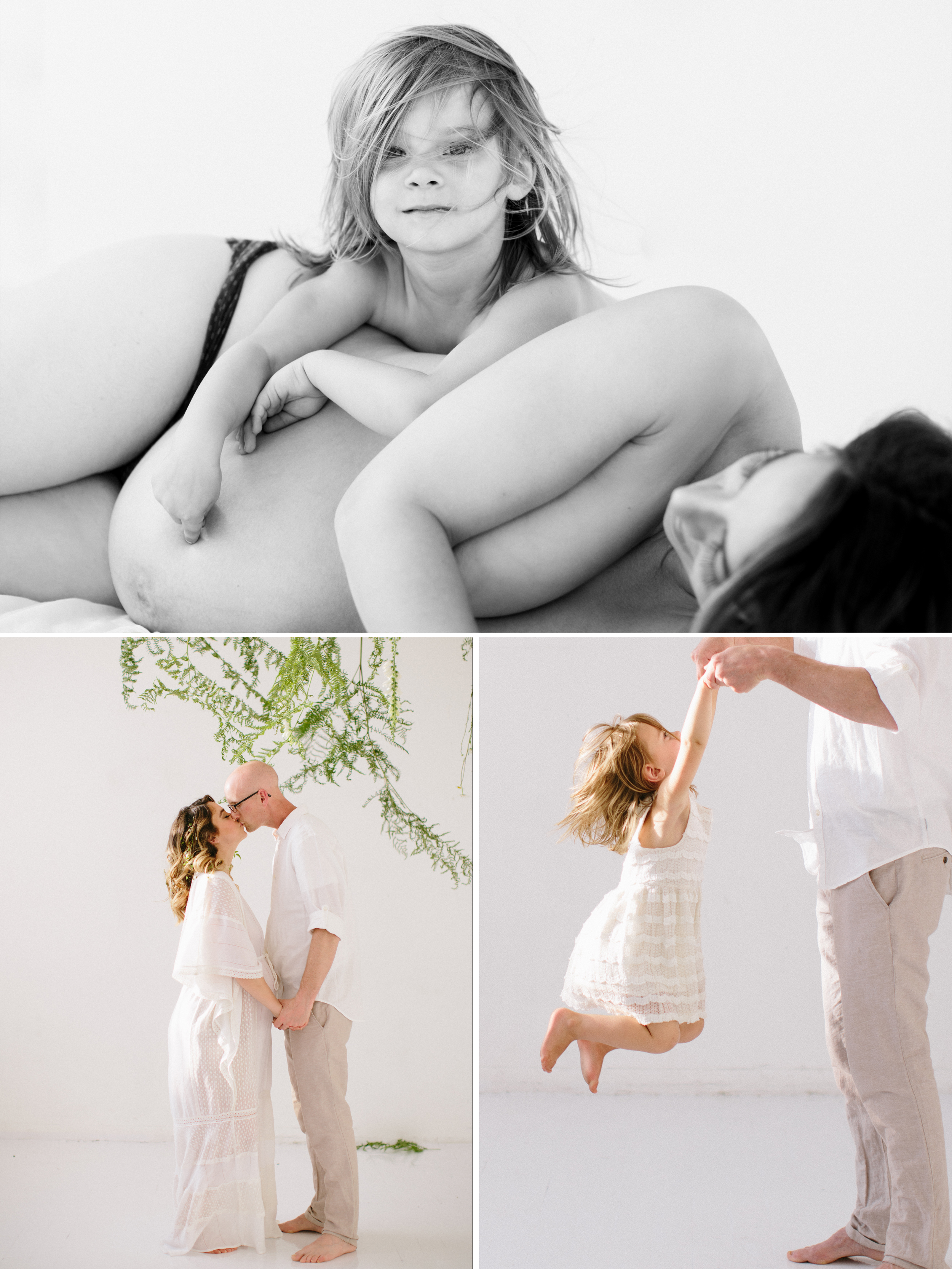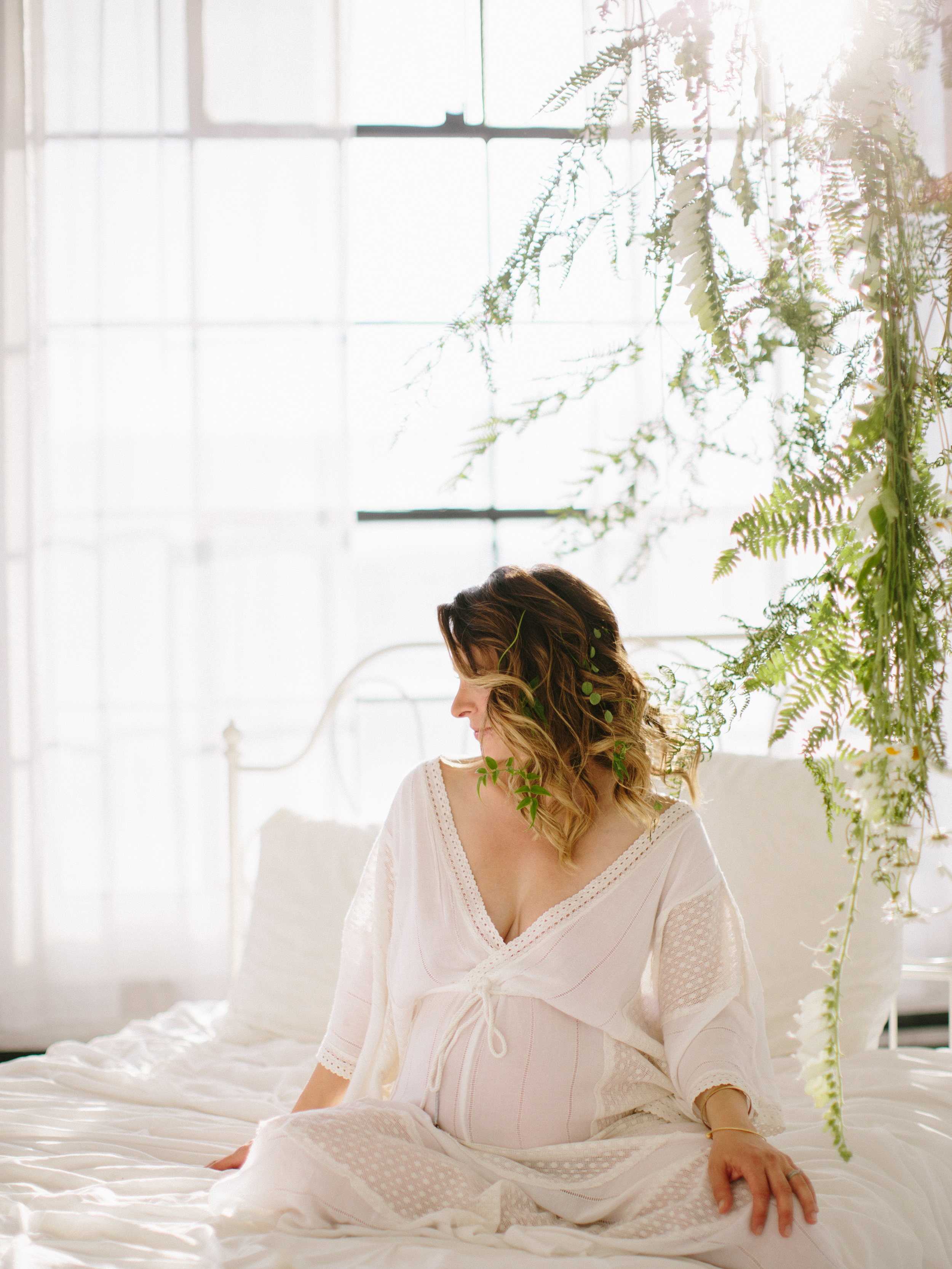 Photography: Angela Carlyle
Styling and flowers: Teressa Johnson Studio
Hair/Make-up: Meghann Oliberos
Caftan: Free People