The wedding was inspired by their memories. Rachelle is from Union, and Phil, a native mid-westerner, has spent many visits falling in love with her and her family. Naturally, they needed to book either her parents' property, or Alderbrook Resort. They chose the latter.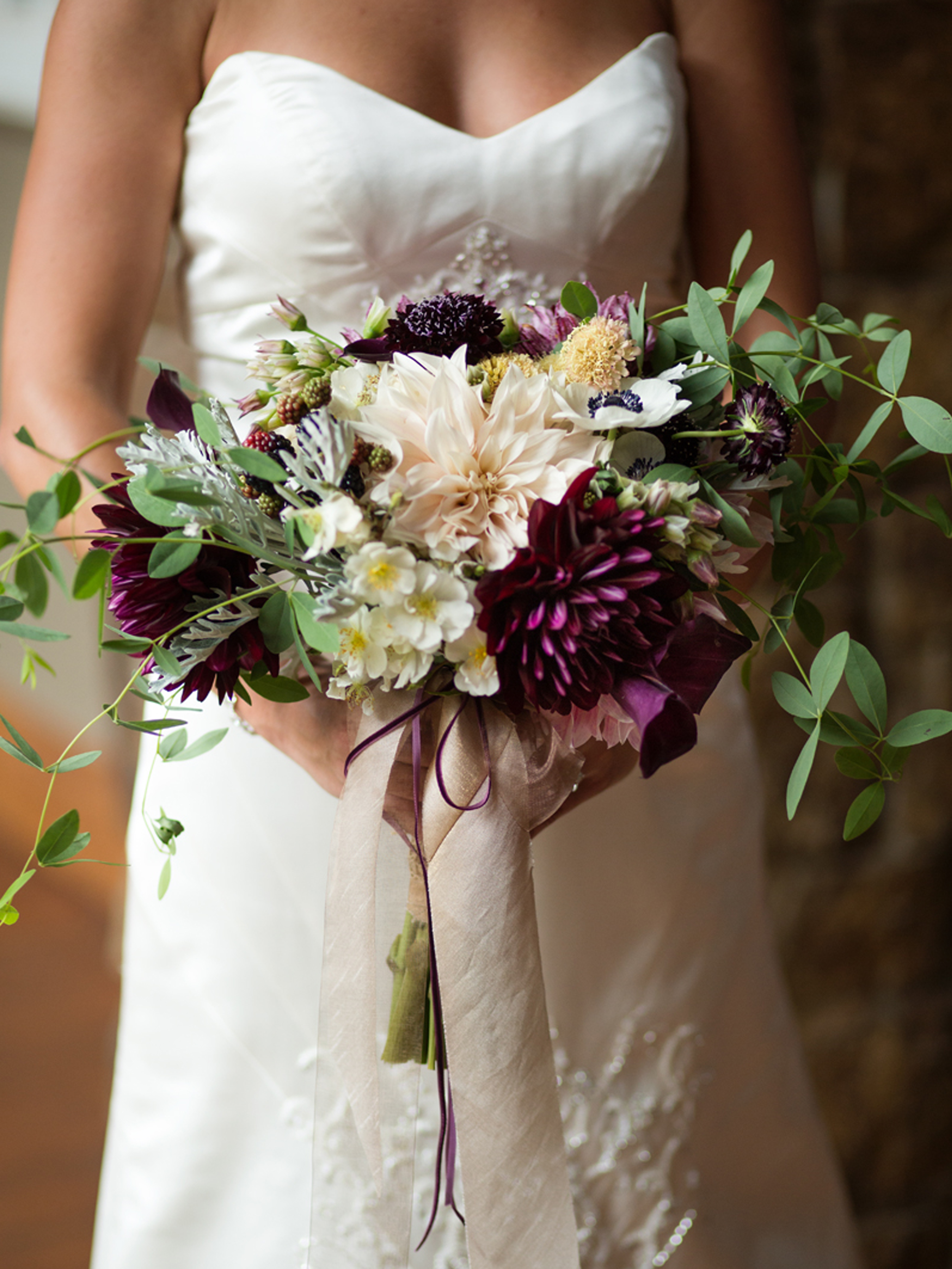 And so, we began brainstorming inspiration. What does Washington boast each and every Summer? BLACKBERRIES!!! The colors, the scents, the delicious versatility they offer…They are amazing.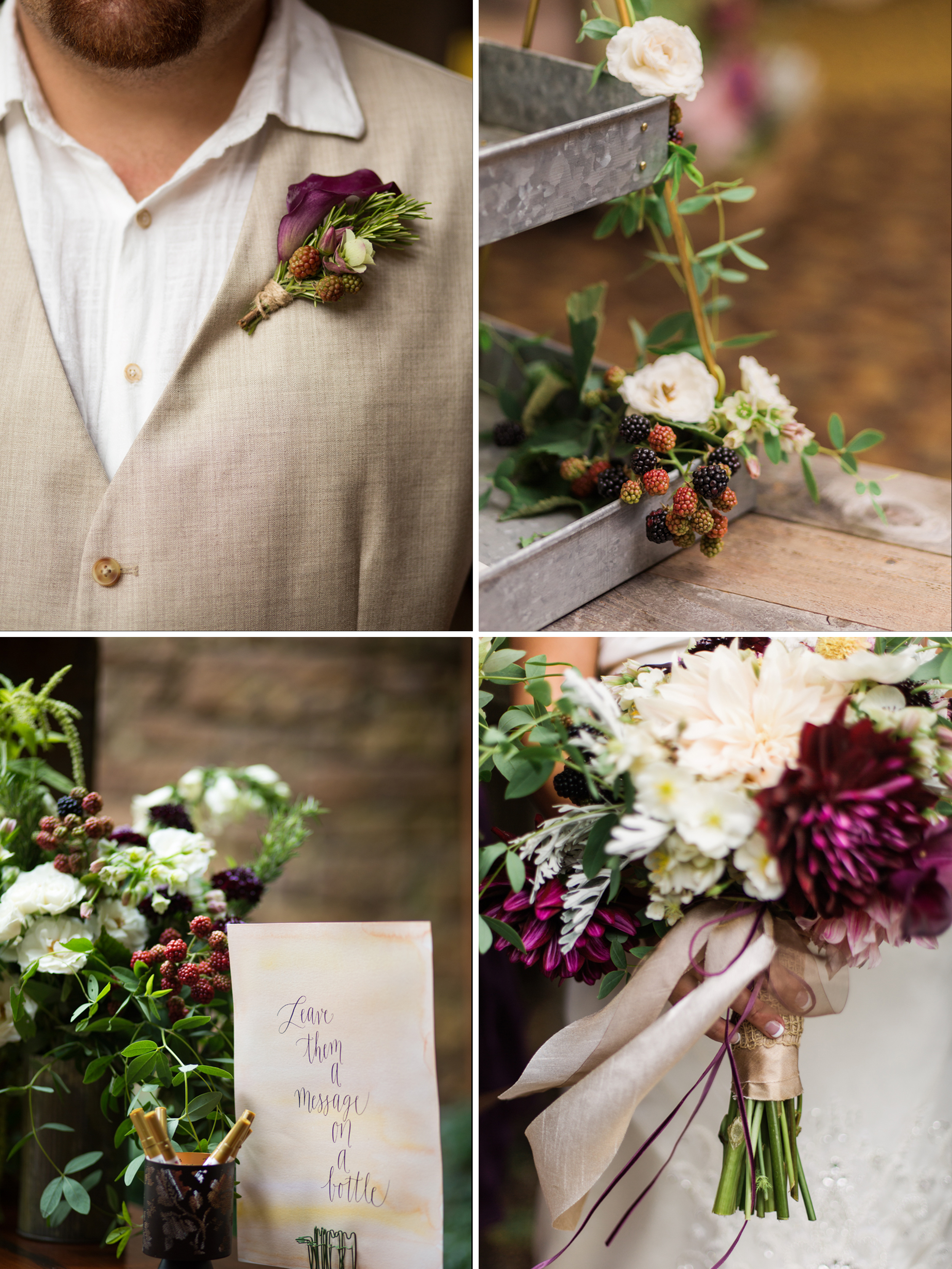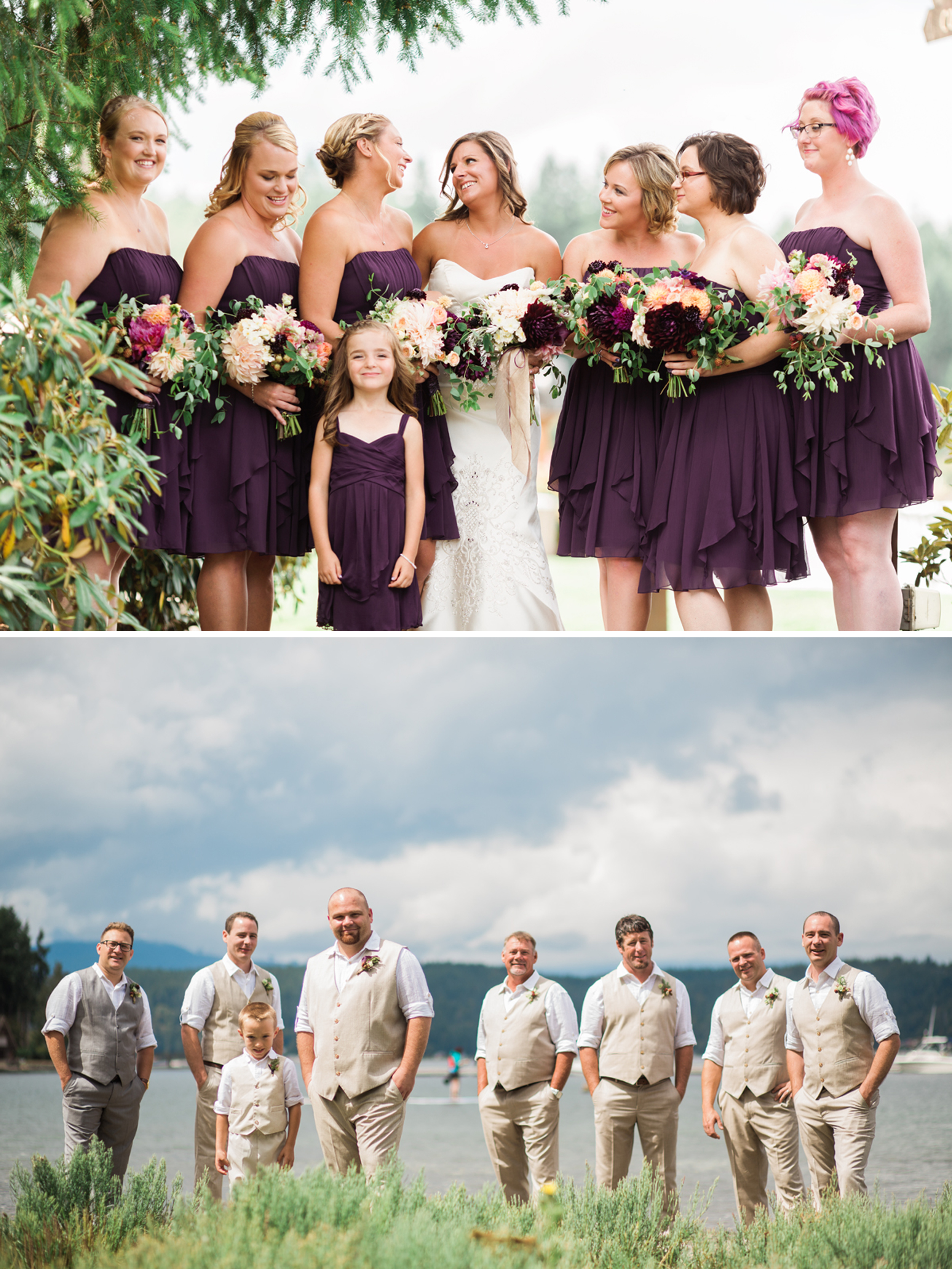 The palette was informed by the berries… all the colors in all the stages of their growth. And then the beach. The sand. The golden crust of a cobbler. This was the most delicious wedding I've yet been a part of. Mostly because I am a huge fan of these miniature juicy explosions. Alas, I am a native to this gorgeous PNW, and spent many many hours during the hottest part of the summer, risking life, limbs, and clothes to fill my pail and try not to eat them all before turning them into jams and crisps.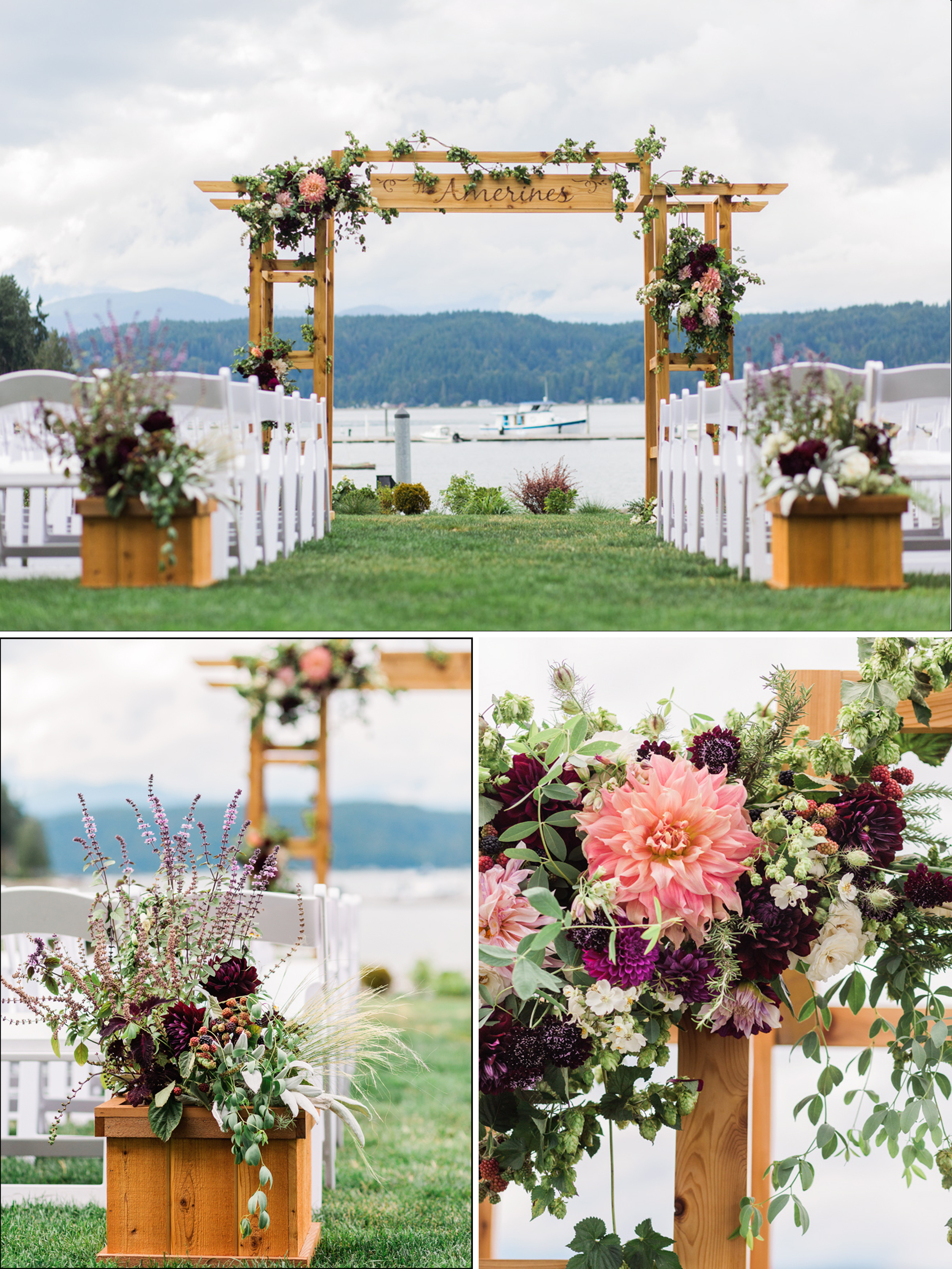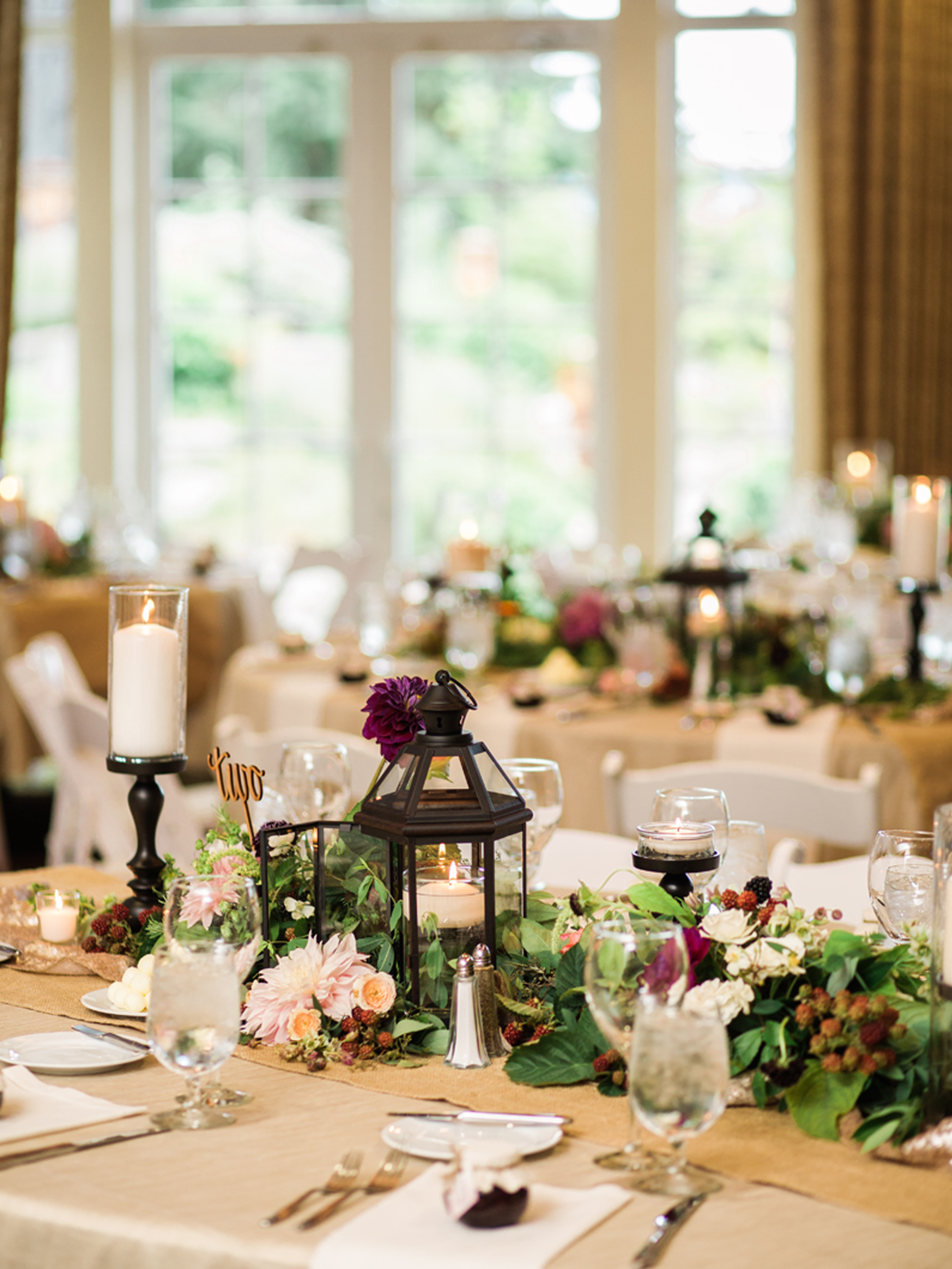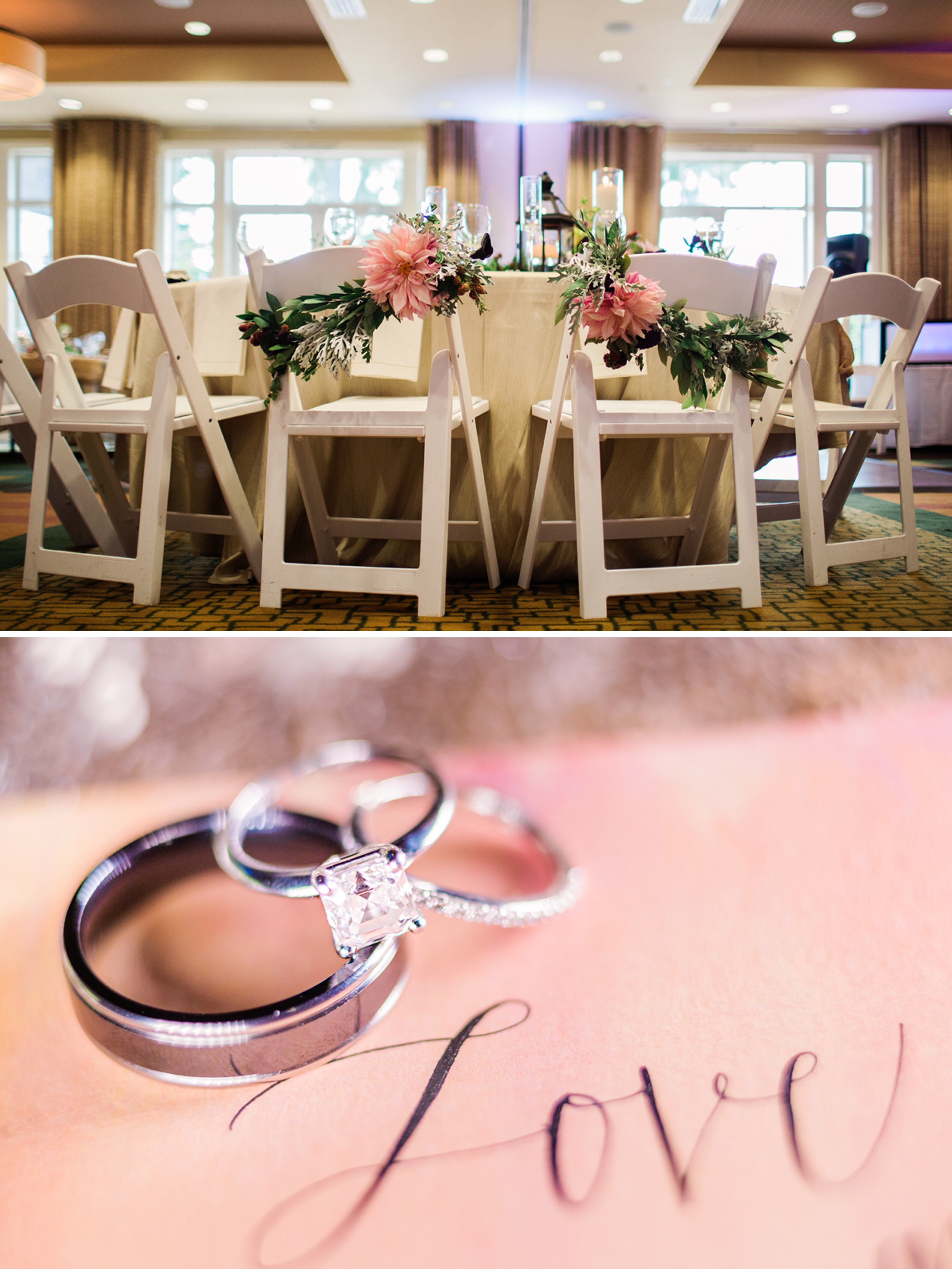 The cake wasn't a shabby addition to the sweet and tart goodness of those berries. The onsite baker followed through with a solid white, but well detailed with a subtle woodgrain finish to carry out the mid-summer lakeside, twilight effect. All was perfect… the only thing we didn't include to tell the whole story was the mosquitos. It's safe to say they weren't missed.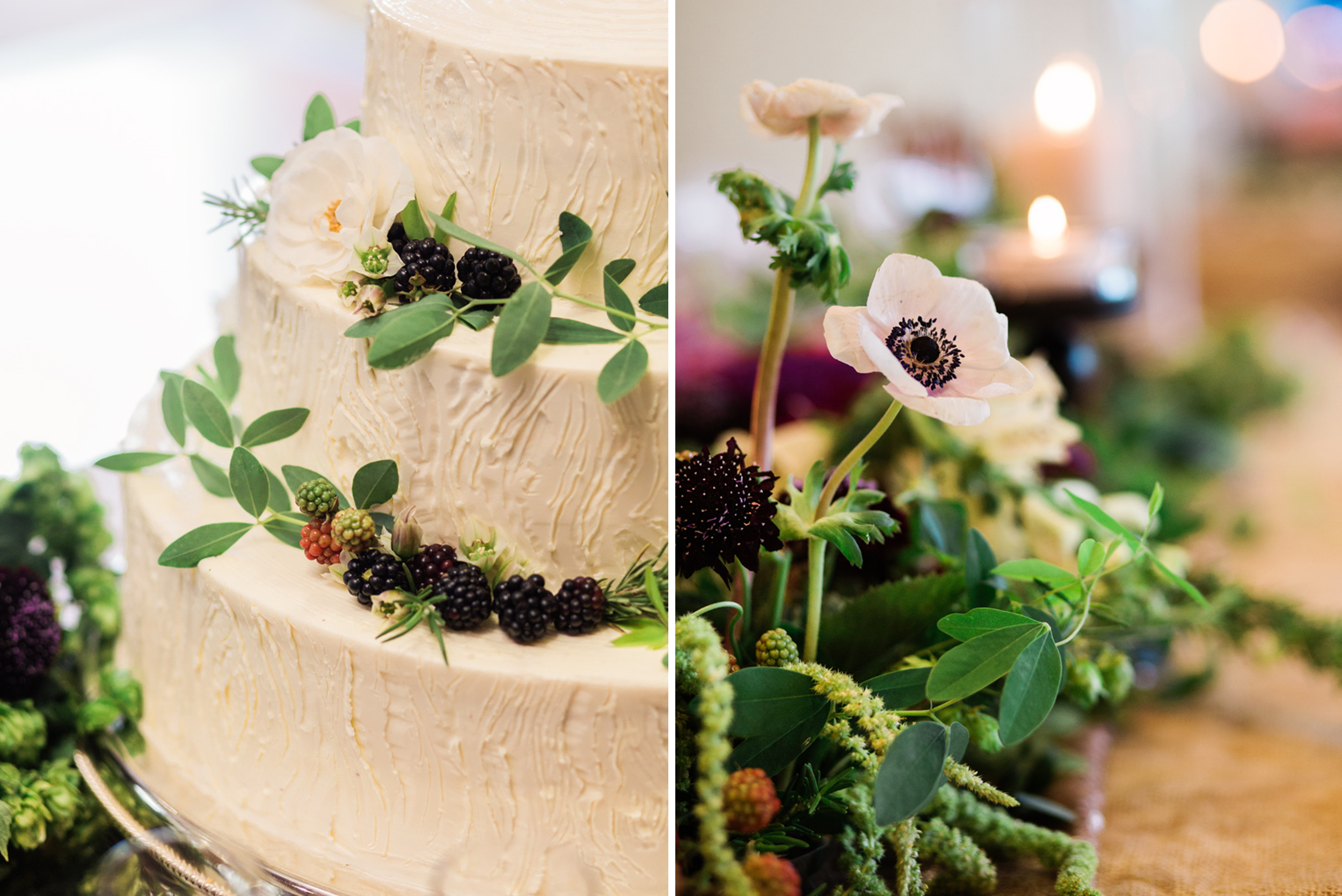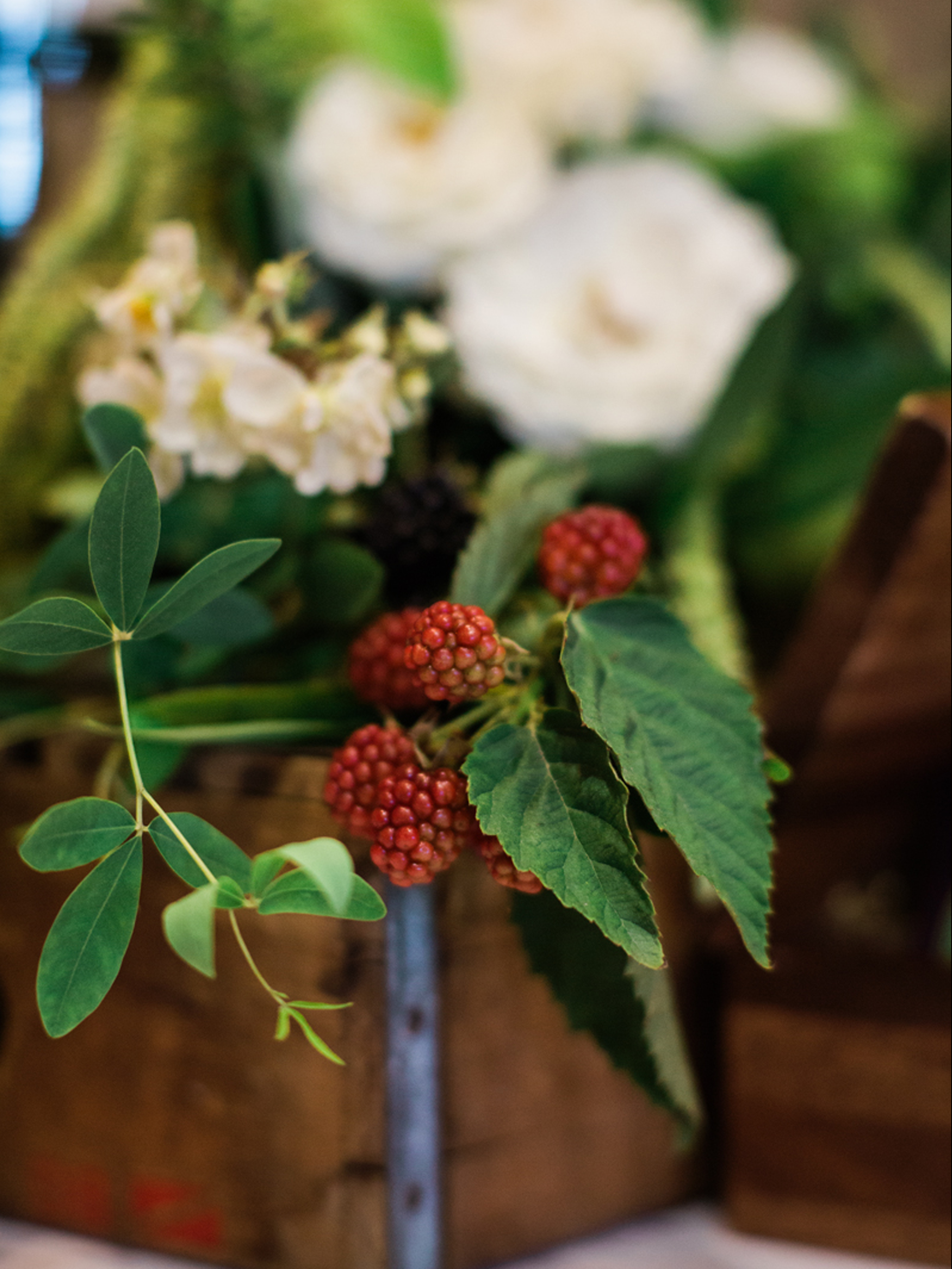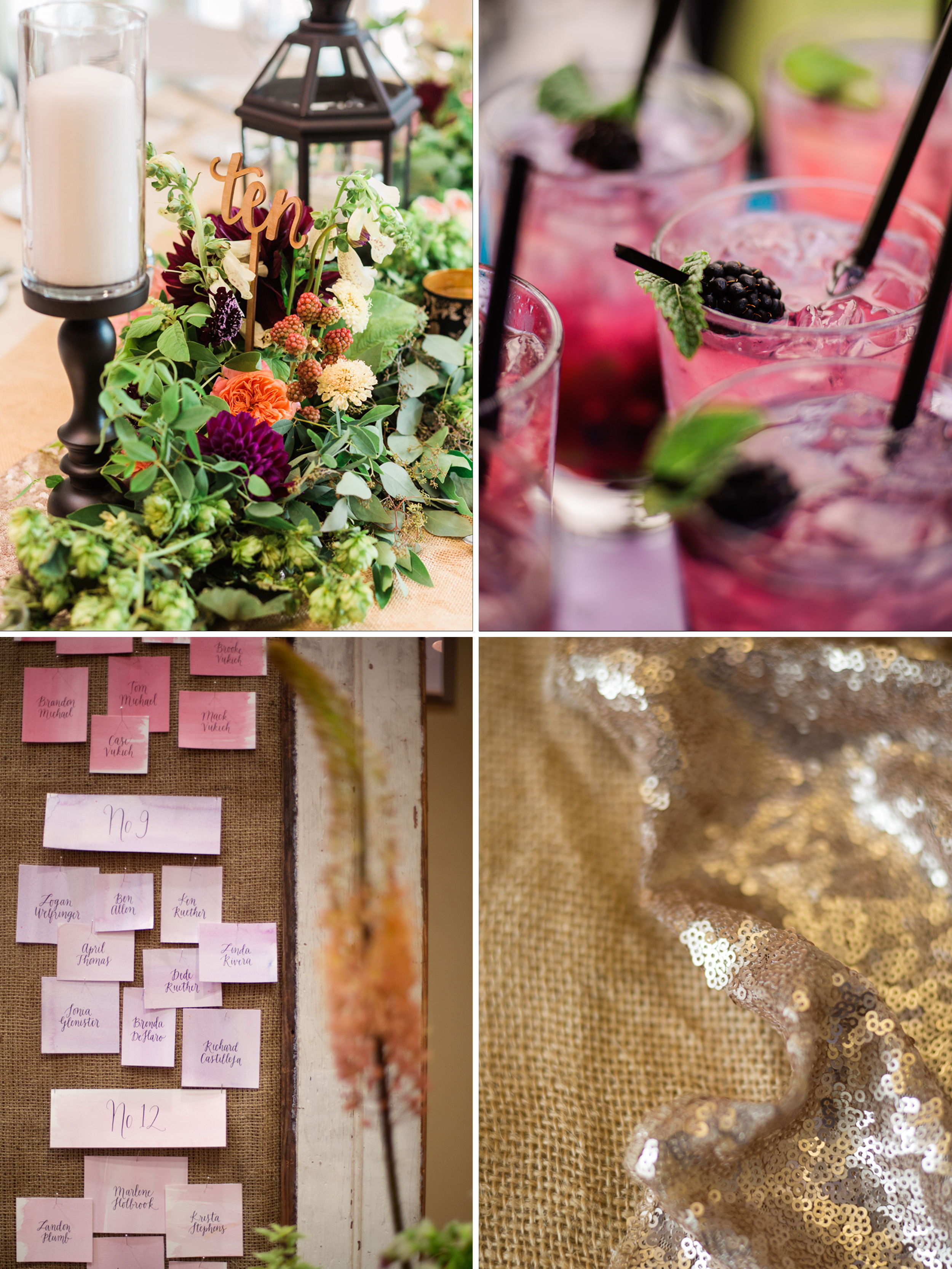 The genius team who pulled it all off:
Photography: Alante Photography
Venue: Alderbrook Resort
Floral + Event Design: Well, that's us silly
Calligraphy: letters by ellen