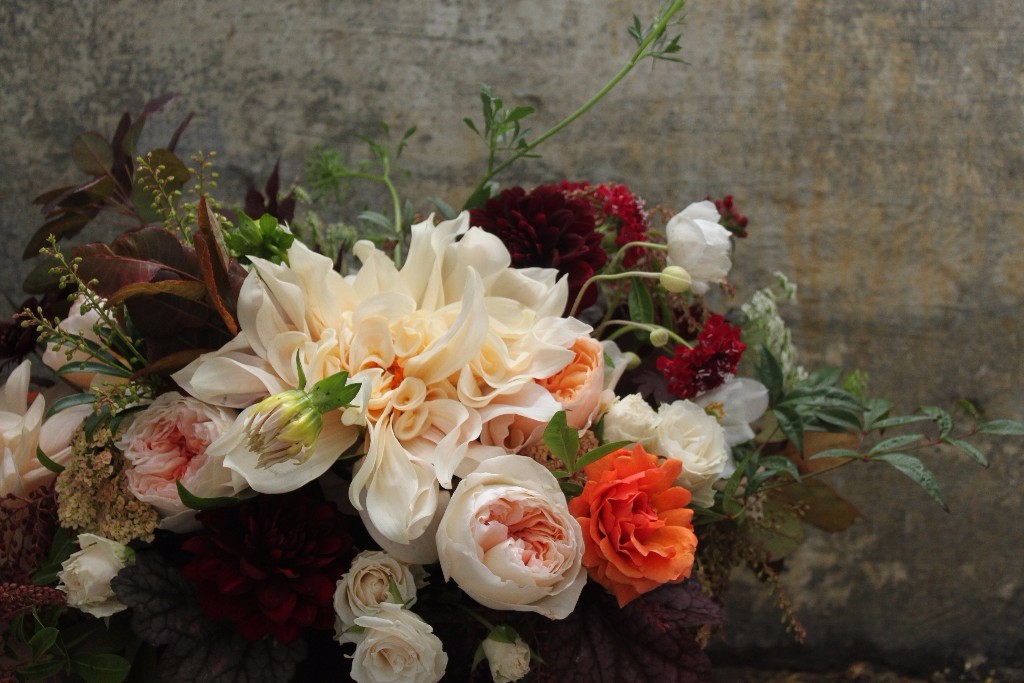 A little known, but important fact: Flowers trigger happy emotions, heighten feelings of life satisfaction and affect social behavior in a positive manner. Bonus: the giving of flowers brings relational connection.
Cool.  Now what?
Here's the great news for today… You can join in on the happiness and subscribe right now!
We're excited to announce our soft launch of WILD + GATHERED: Our recurring seasonal floral arrangement service tailored to the home and workplace. Sort of like the milkman delivery, only better… and prettier.
We know how difficult it is to find a thoughtful gift for the person who has everything.  Equally challenging is the person who loves everything. Seriously, how could you go wrong with fresh, seasonal, local flowers delivered right to your door?  While we officially launch on January 31st, we wanted to invite you to participate and share in some sneak peek exclusive bonuses.
The benefit to you:
1. You'll be the first in the city to be involved in such brilliant gift giving.
2. The first 3 delivery fees are waived* (a $45 value).
3. Fresh flowers at your doorstep. A luxury that elevates your day-to-day. Starting like, tomorrow.
4. Save 10% by prepaying 6-month weekly or monthly subscription.
Click on the button below to get started and we'll take care of all the details the semi-old fashioned way: email conversation.
*Seattle area only
| | |
| --- | --- |
| | Twitter |
Copyright © 2015 TERESSA JOHNSON STUDIO: WILD + GATHERED All rights reserved.
Our mailing address is:
PO BOX 205 SUMNER WA 98390