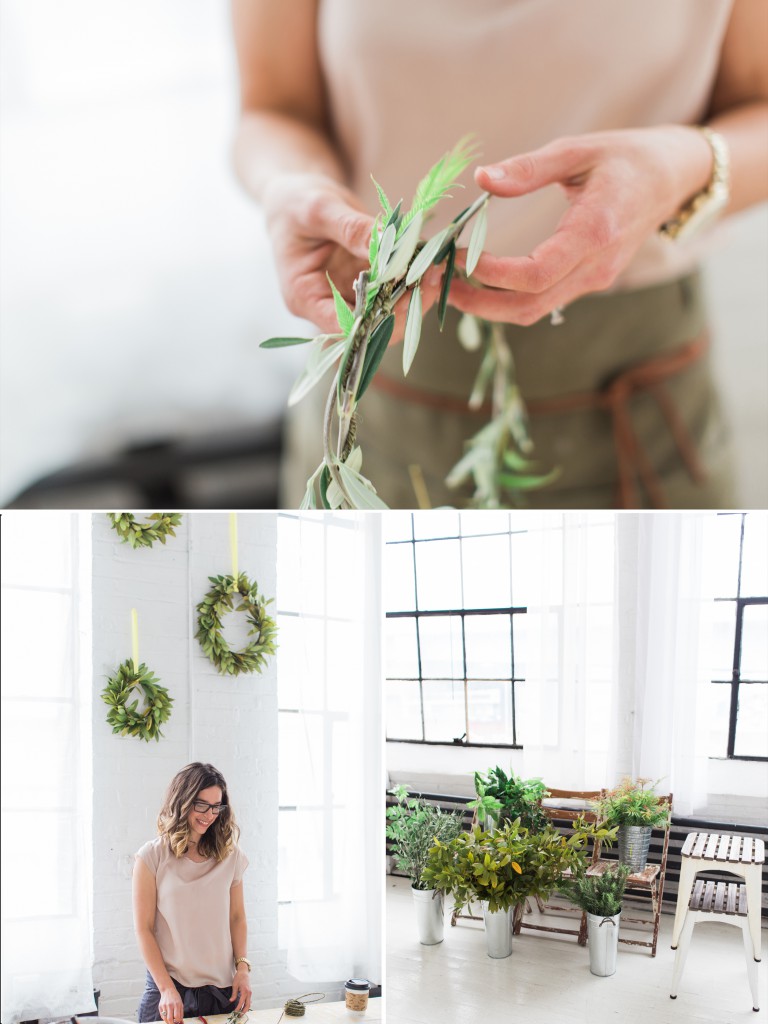 Well hello there!  Welcome to a tour of our latest experiment… A mother + daughter floral crown workshop.   We were blessed with a very generous offer to host our first public event at the dreamy and flooded-with- light studio at the Bemis Building.  As you can tell, light makes me smile.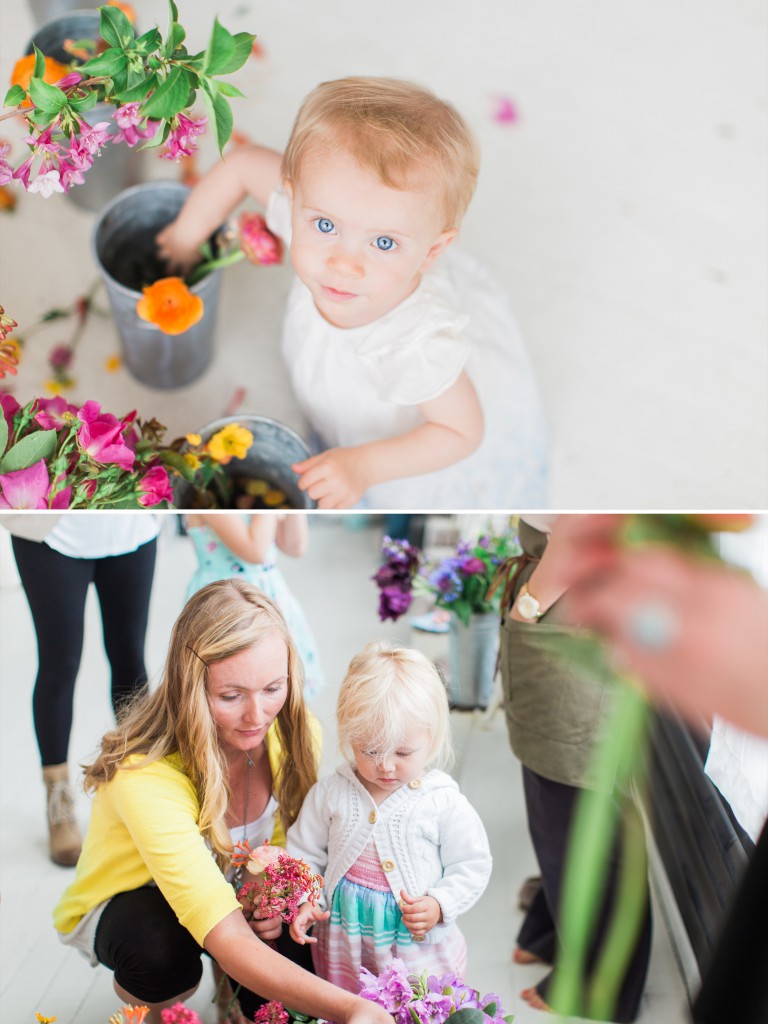 We had some fun.  All the mamas and all the daughters and a few good friends who just wanted to be in a beautiful space and get their hands on a beautiful medium.  It was a flower free for all, and I'm not exactly sure who enjoyed it more… the littles or the bigs.  Perhaps it's not an issue of age.  Perhaps we all equally love flowers in our souls.  Like we were made for it, regardless how many years we've spun around the sun.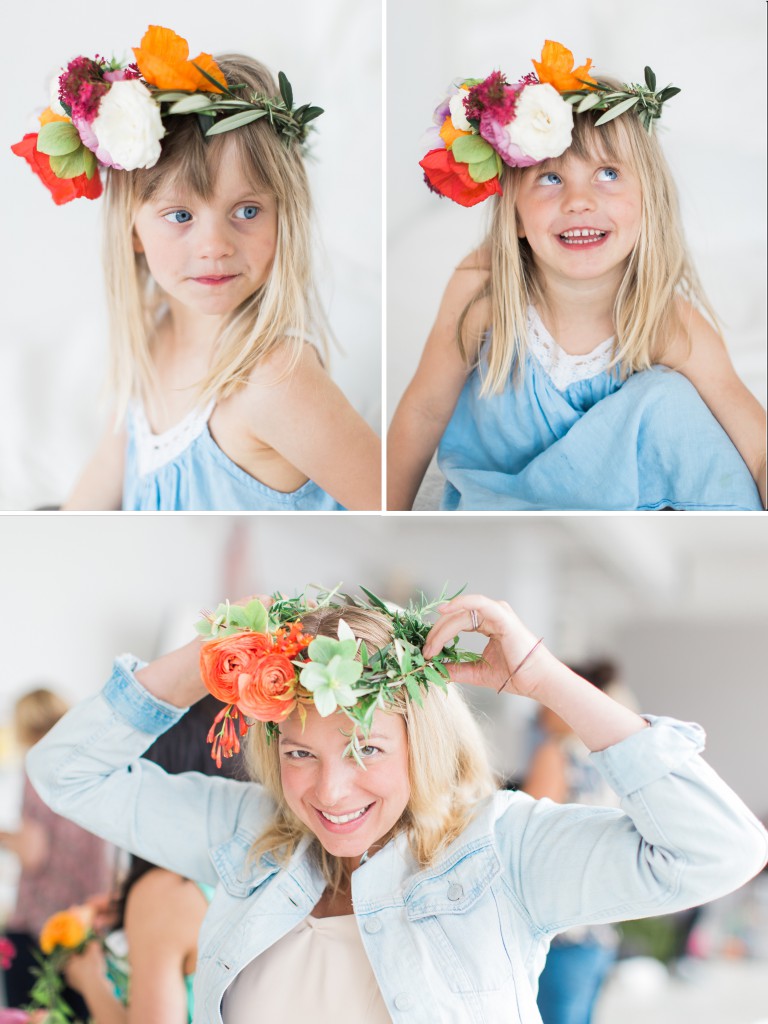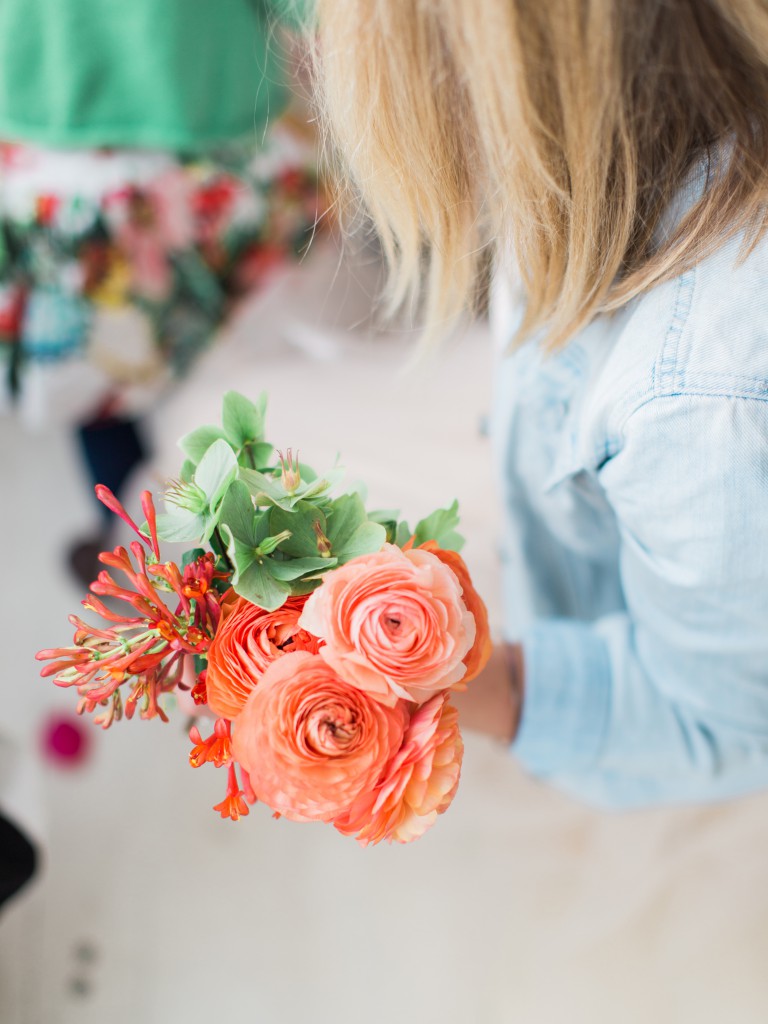 We didn't just get to enjoy the flowers… and the light… we got to enjoy pour over coffee and fruited water and french macaroons.  It was a perfect staycation.  A perfect memory builder.  A perfect way to appeal to the senses that don't often get appealed to.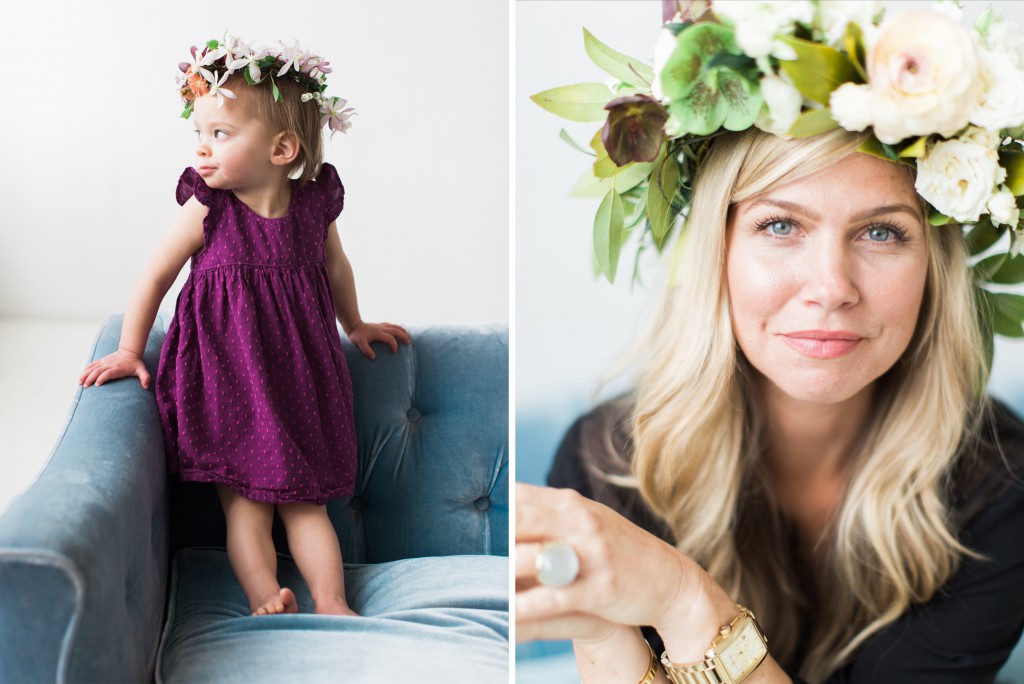 I really enjoy what I get to do and who I get to meet and the pleasure it is to share.  Thank you for sharing with me, and please, let's do it again!
Photography:  Angela and Evan
Venue:  Bemis Building